I had met Dr. Yael Joffe dryaeljoffe.com at the Camps Bay Sunday swim on January 13th. She is a mom, PhD and passionate about open water swimming. She travels for work and loves swimming in new places, including at the La Jolla Cove.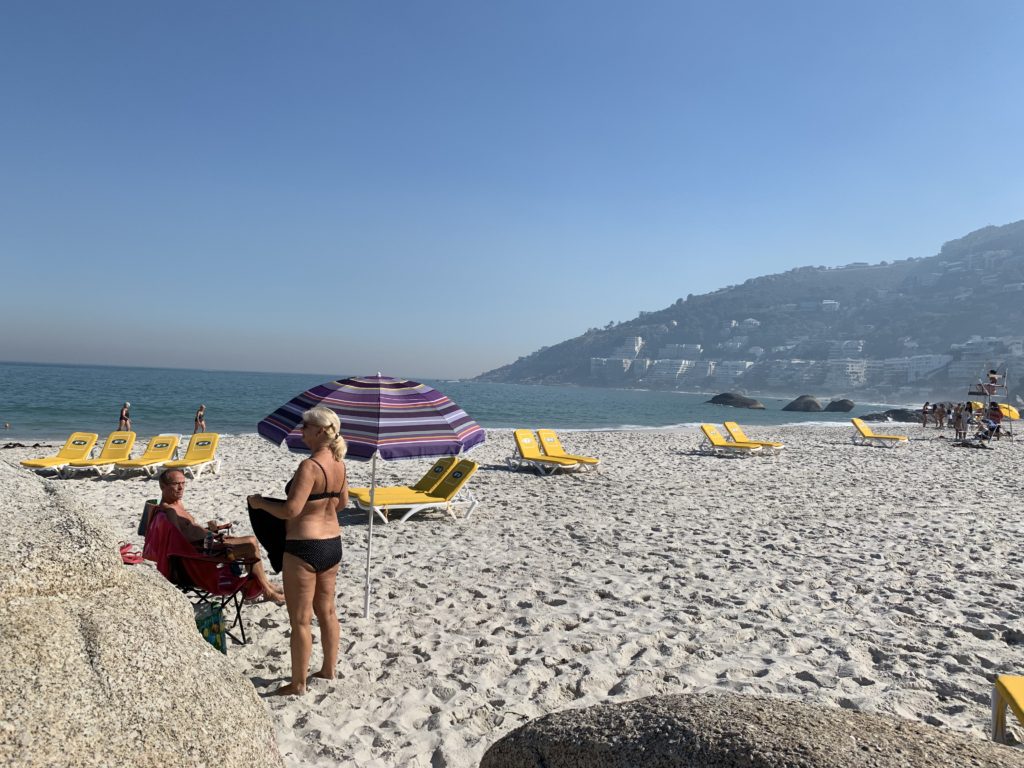 I found out about swim groups and how they communicate, which is mostly through WhatsApp groups. I joined one group that she's an active participant. Through WhatsApp chatting we arranged to meet at Clifton 4th beach for a swim with a couple of others on Sunday afternoon at 4:30pm.

It was a beautiful, still, sunny afternoon when I arrived with Jeanie to the beach. I soon found the three ladies in the water and swam out to join them. The water temperature varied from about 55-60 F. We swam as a group form 4th beach to Moses Beach (a small beach just past 1st beach) and back again. It was magical. On the way to Moses Beach, each breach to my right, I enjoyed a spectacular view of Lions Head, the Twelve Apostles and the multimillion-dollar homes stacking in the cliffs of Clifton.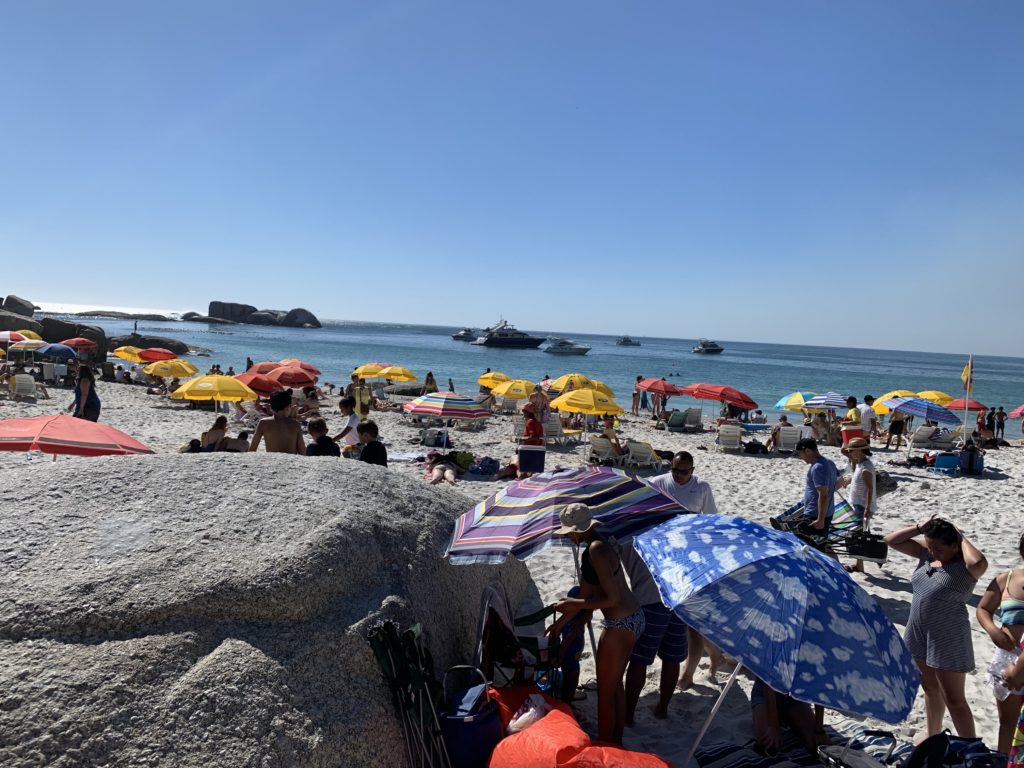 When we were just about back, the southeasterly wind started to pick up. By the time we arrived at the beach, beach umbrellas were flying all over the place, and the fine white sand became like sand paper stinging people legs as the howling wind picked up.

I introduced Jeanie to the swimmers, and we chatted for a while on the beach and while walking up to the road. As we said goodbye, I noticed smoke rising over Signal Hill and Lions Head. It was an ominous sign. A fire during a strong southeaster (also known as the Cape Doctor) could be dangerous.