A Cold then Flu and then Allergies
Despite having a flu shot in 2018, I contracted the flu late in the season.  After I spent 3 days in bed, hallucinating and sweating, I finally got rid of the bug.  However, after the harshest symptoms eased, my congestion and coughing persisted. My immune system has been compromised.
About a year ago, my dermatologist, Dr. Gilbertson told me to get a vaccination against chicken pox. Contracting chicken pox could adversely affect my health and immune system that was being suppressed by my medication designed to help ease the symptoms of my psoriatic arthritis and psoriasis.
It took me a couple of month to find a clinic that would give me the two part vaccination spread out over two month. During my follow-up appointment with Dr. Gilbertson, my symptoms were still in check, so I asked I could was given the OK to continue without medication. My hope was to train and complete the swim without taking any mediation. To me this was a way for me to see if my body could handle it.
I now know the answer – no.
My log grade cold has persisted for months now.  My primary care physician , Dr. Ryan Dominguez said I had did not have a virus, but in all likelihood I was suffering from allergies.
Despite all of this, I still continued to train for the Robben Island swim next year.
The pain of Psoriatic Arthritis
About a two months ago I began to feel pain in the toe joints of my right foot.  A new joint on my left hand and a toe on my right foot became affected. New psoriasis spots began to appear. I treated the flair of my psoriasis topically, hoping to keep the symptoms in check.
I called Dr. Gilbertson's  office to let him know that my pain and psoriasis was too much. At his direction I had some blood-work tests done which revealed the extent of my internal inflammation and arthritis pain. It was off the charts.
Within a couple of days and jumping through health insurance hoops to get pre-qualified, I restarted with the injectable called Stelara – one of several designer biological drugs that have become available over the last few years.  It's now been about a month since I took the restarted dose. My symptoms have noticeably lessened. But my cough and congestion has persisted. Yuck.
The medication is designed to suppress my immune system. I believe that over time my cough and congestion will diminish – my body needs time to fully recover.
With Gratitude to my Health Care Team

Erik Gilbertson, MD
I am very grateful to Dr Erik Gilbertson (Photo above) who is chief of dermatology at Scripps Clinic.  Dr. Gilbertson is attentive and on top of all aspects to his patients care.  Since he is high demand, he surrounds himself with a great team, including his RN Jill who is super nice and efficient.  Dr. Gilbertson is a very good listener despite the time constraints that he deals with.  He also makes sure that he has all needed test results up to date and easily accessible, to aid him in guiding me to the appropriate therapy and regimen. He is also an avid cyclist and a great supporter of the National Psoriasis Foundation (NPF) events, such as the NPF cycle ride/fundraiser.  The National Psoriasis Foundation recently gave him recognition for his work at the recent gather of the Academy of Dermatologists in San Diego.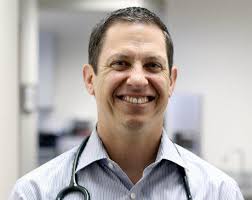 Ryan Dominguez, MD
Dr. Dominguez is personable, knowledgeable, kind, caring, skillful,  unflappable and a all round great guy. He has been my primary care physician for over 10 years.  We communicate well and he has a knack of reviewing my medical records, listening to me, evaluating and diagnosing me during what feels like an easy going conversation.  It is difficult to find a primary care physician with his amazing skills. He is a swimmer and cyclist. My gratitude and thanks.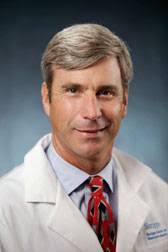 Scott Carstens, MD
Dr. Carstens is an internal medicine specialist and has been my rheumatologist for over a decade.  He has guided with my psoriatic arthritis in a holistic manner with the aid of modern medicine.  He is a swimmer himself and enjoys his other home in New Zealand.
Thanks to my great health care team – I really appreciate you all and your amazing staff!