As Jeanie and I walked back from Clifton towards Sea Point, we could see flames on Lions Head being whipped up by the wind. The smoke was thick and the wind strong as we found shelter at a restaurant where we had dinner.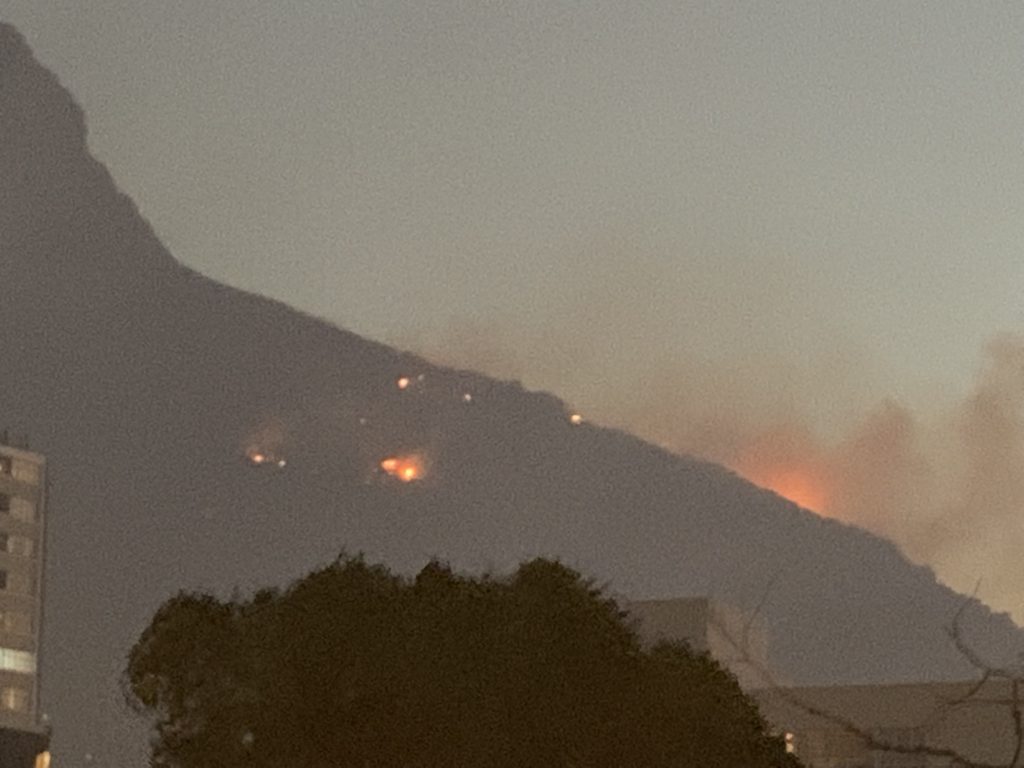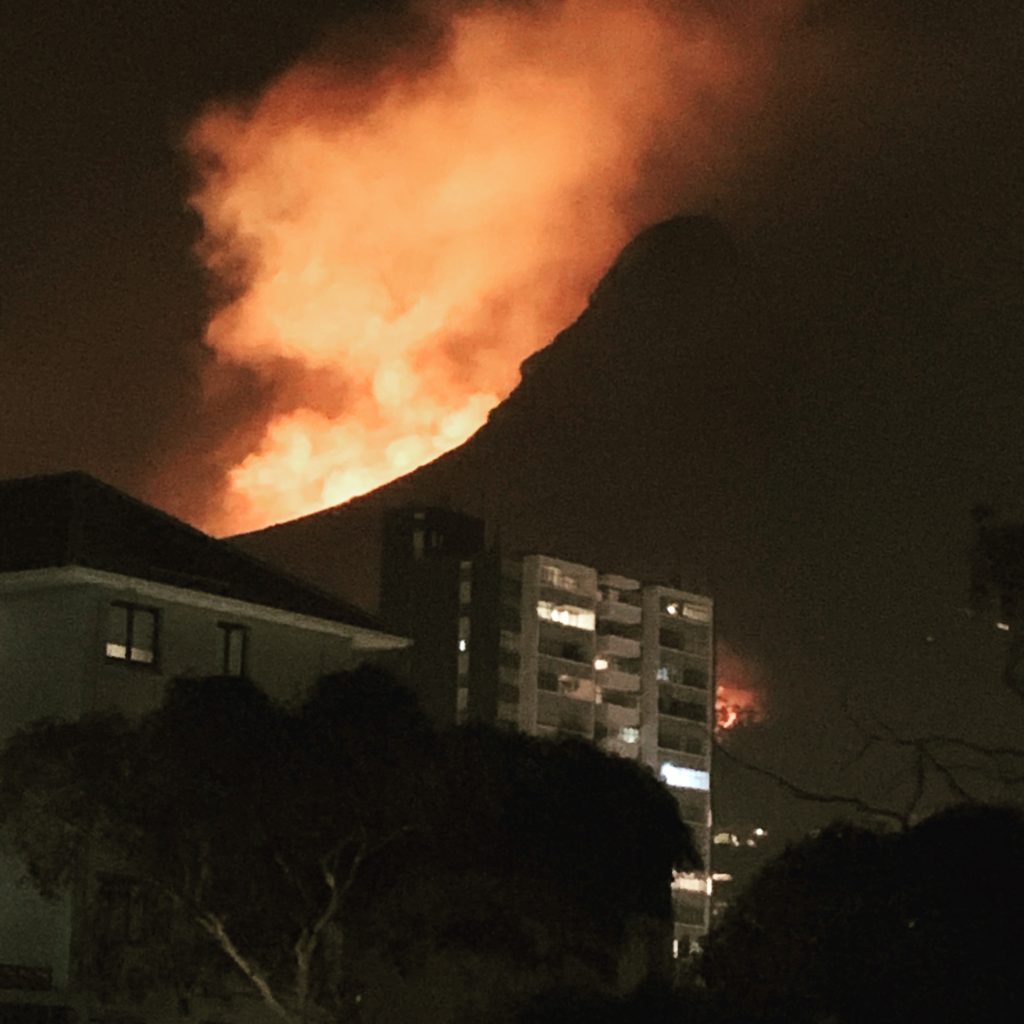 By the time we returned to our flat, the flames had spread down Signal Hill towards us. Less than a mile away. From the balcony we watched the howling southeaster push the fire line closer and closer to a grove trees behind a fire break and only a short distance from the first homes build high up on Signal Hill. We watched in horror as the flames grew more intense. I began a live Facebook video and called friends whose homes were close to the fire to make sure they were safe.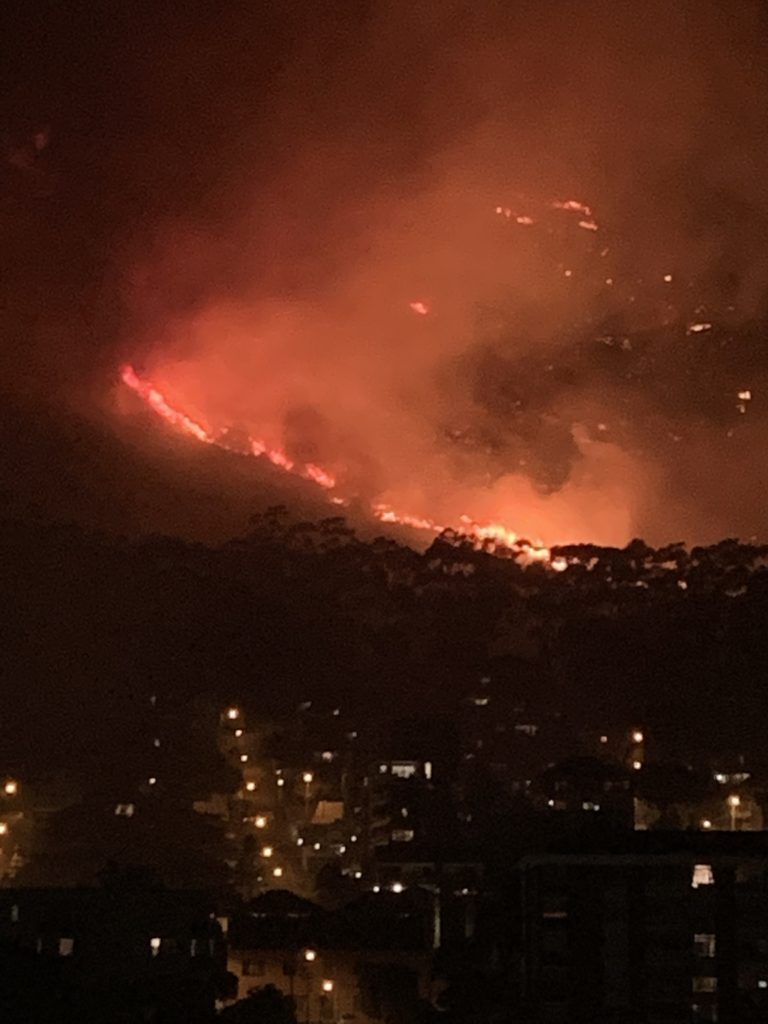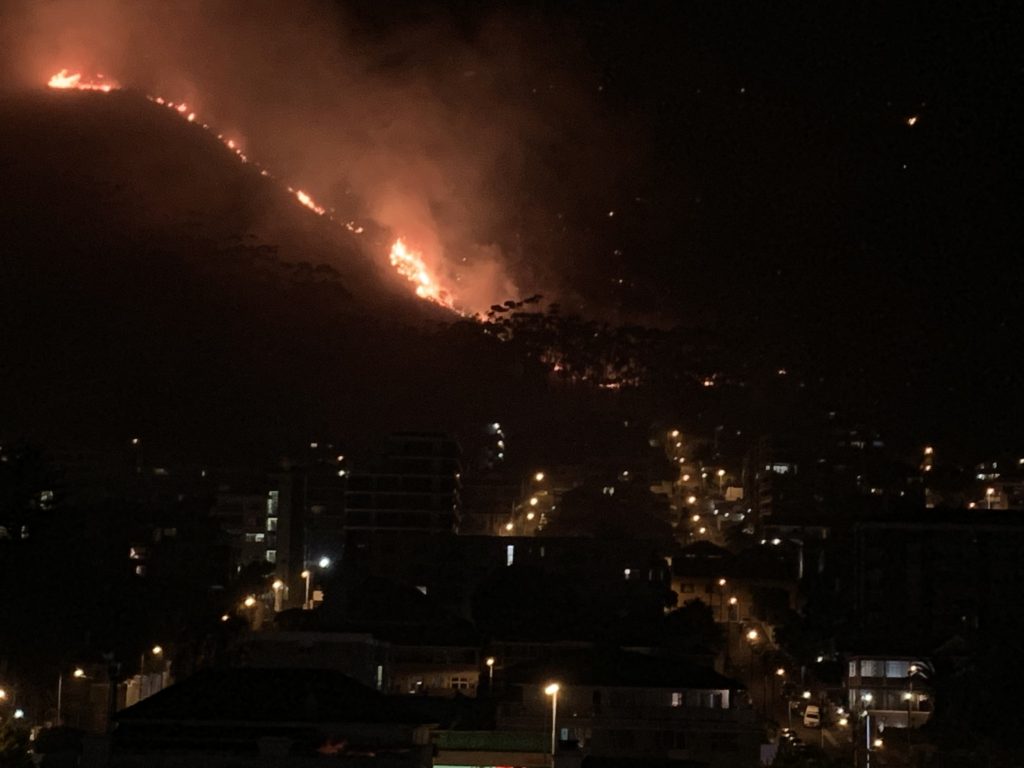 By 1am in the morning Jeanie and I were exhausted and went to bed knowing the fire was still raging. Fortunately, the wind died down in the middle of the night, and by first light we could see smoldering hotspots on Signal Hill and Lions Head.
A natural disaster had been averted.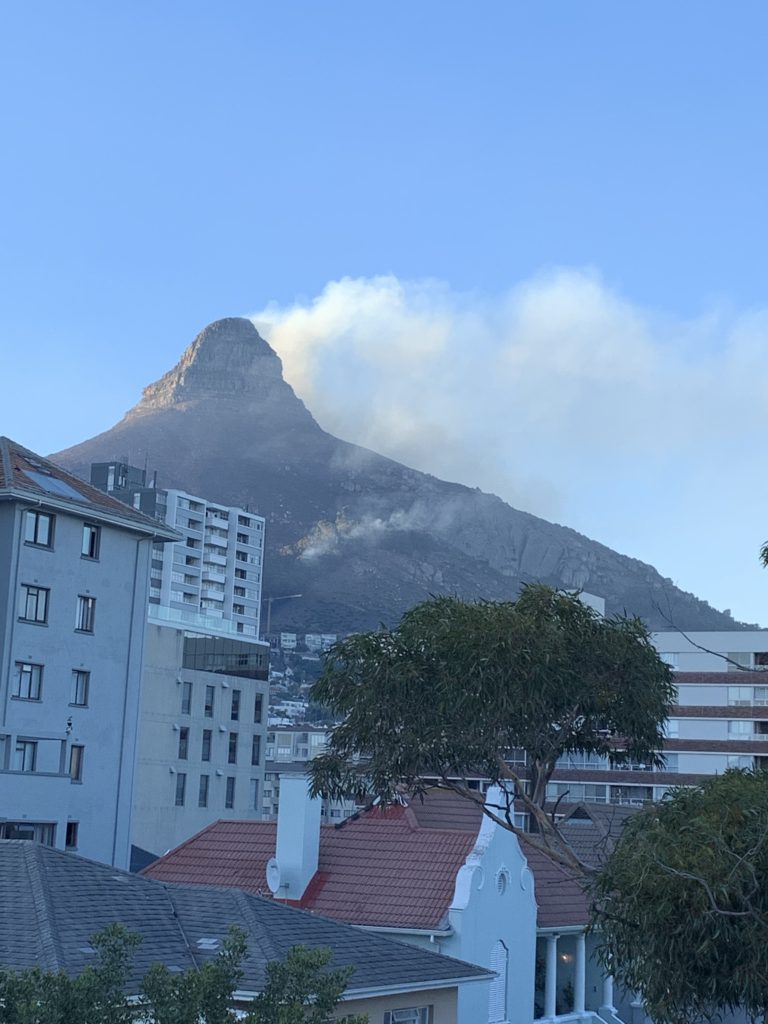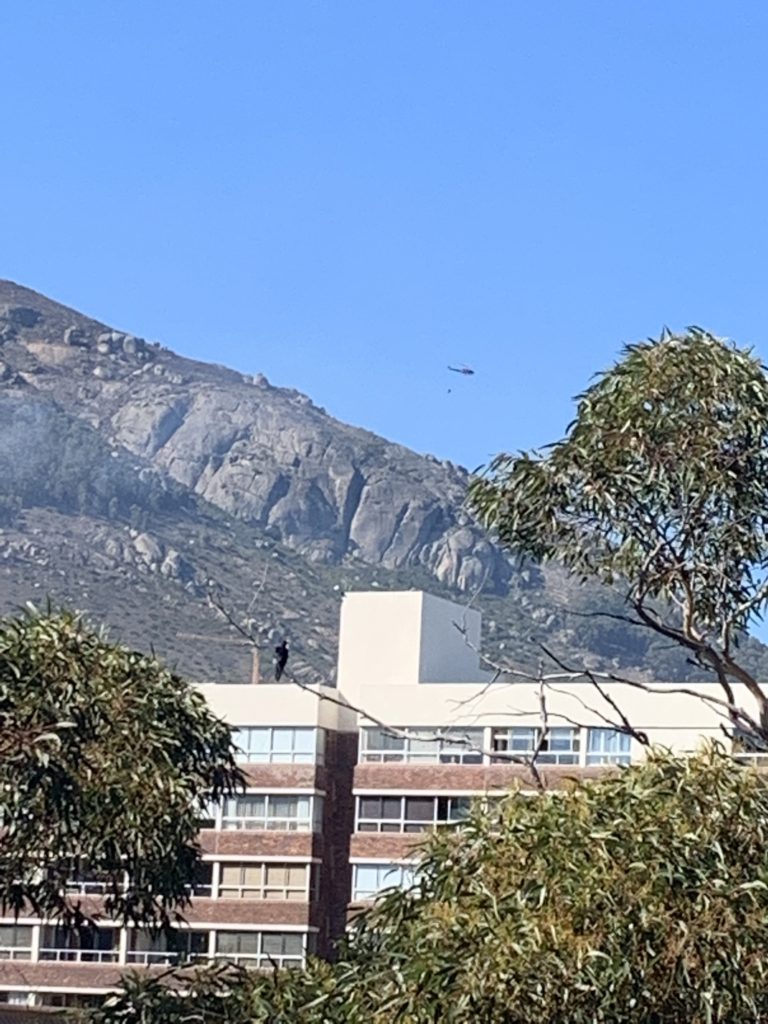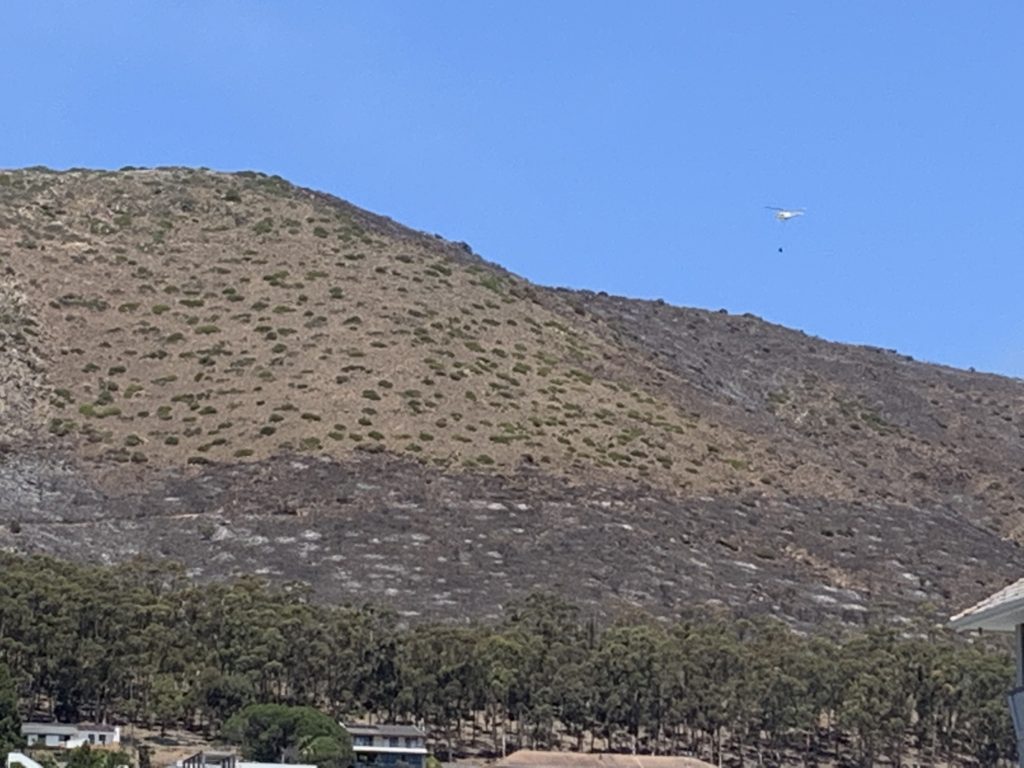 Later that morning and over the course of the day, two firefighting helicopters scooped sea water nearby and bombed the hotspots. I'll never forget about that day.