With the celebration of Nelson Mandela's 100th birthday on July 18th, 2018, my thoughts are drawn to the idea of personal FREEDOM.
Mandela spend 27 years of his life as a political prisoner (with 18 of them confined to wind swept Robben Island in Table Bay). Despite his personal freedom taken away by a brutal apartheid regime, he found the internal and mental strength to overcome the indignities imposed on him and became a symbol of hope for the oppressed.  He later became President of a new truly democratic South Africa and guided the divided country through a cathartic period of peace and reconciliation.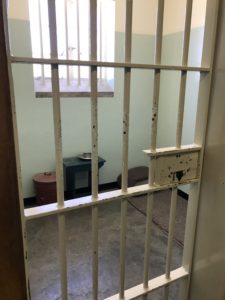 Freedom in South Africa
South Africa became known as the Rainbow Nation after Mandela led his country from one of repression to a free nation based on fundamental human rights and tolerance.
I believe that his memory is a beacon of hope of freedom for all people, everywhere.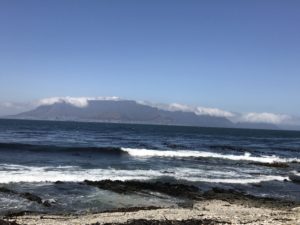 Freedom in the USA
On the July 4th, 2018, I took part on the 60th Annual Independence Day Swim in Coronado, on a spectacularly beautiful day.  After the swim, Jeanie and I watched part of the Independence Day parade on the main street of quaint Coronado. Then we continued our 4th of July celebrations with a backyard barbecue at a friend's home in San Diego.  The photo below is of Steve Royce and Hilly at the conclusion of the Coronado swim on the 4th of July, 2018.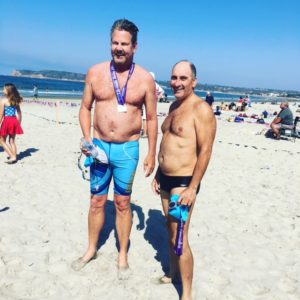 Memories of Freedom stirred by the 4th of July
I have lived in the USA for 40 years now.  I attended high school in South Africa during the apartheid era.  I am conscious and grateful for my freedom.  Despite its imperfections I believe the USA is one of the greatest countries in the world where its people and constitution embodied the idea of personal freedom. The photo below is of the cover of my high School year book the year I matriculated (graduated high school).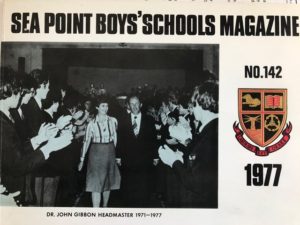 Freedom from Physical Limitations
My psoriatic arthritis disease sometimes affects me physically. It can limit what I can do day-to-day, and therefore can feel like my freedom has been curtailed.  Recently, I have had a significant increase in the inflammation and pain in a few joints.  If my sport of choice were a high impact one, like running, I would have to stop.  Because I chose swimming, I can still exercise vigorously.  The photo below if of Hilly swimming in a freshwater late called Silvermine near Cape Town.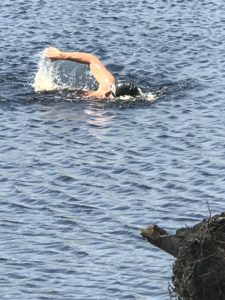 2-mile Newport Beach Pier 2 Pier Swim
Yesterday, I participated in the two-mile open water swim from the Balboa pier to the Newport pier in Newport beach. Despite my inflamed joints, I swam and completed the race in choppy conditions, which all competitors had to endure.  However, I did not have pain while swimming, and I am so grateful to have swimming in my life because it has given me back my freedom.   I was happy and pleasantly exhausted at the end of the race.  The photo below is of Steve, Sunny and Hilly before the start of the 2 mile Balboa Pier to Newport pier swim at Newport Beach on July 14th, 2018.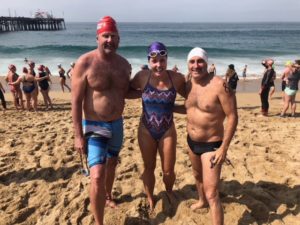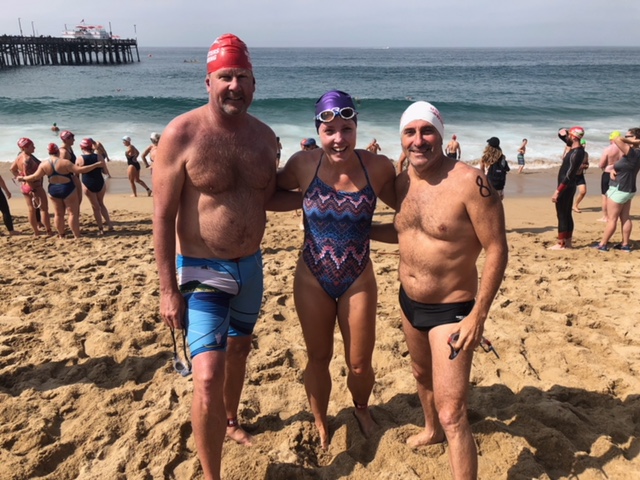 Freedom Swim
I hope to complete the Robben Island Swim next year, to show others that it is possible to find personal freedom in choosing to do something difficult and to help others with psoriatic disease.  Please help and support me to achieve my goal. Click on the following link to go to my NPF Page.  https://npf.donordrive.com/index.cfm?fuseaction=donordrive.personalCampaign&participantID=23792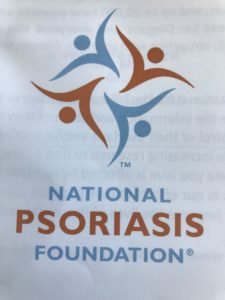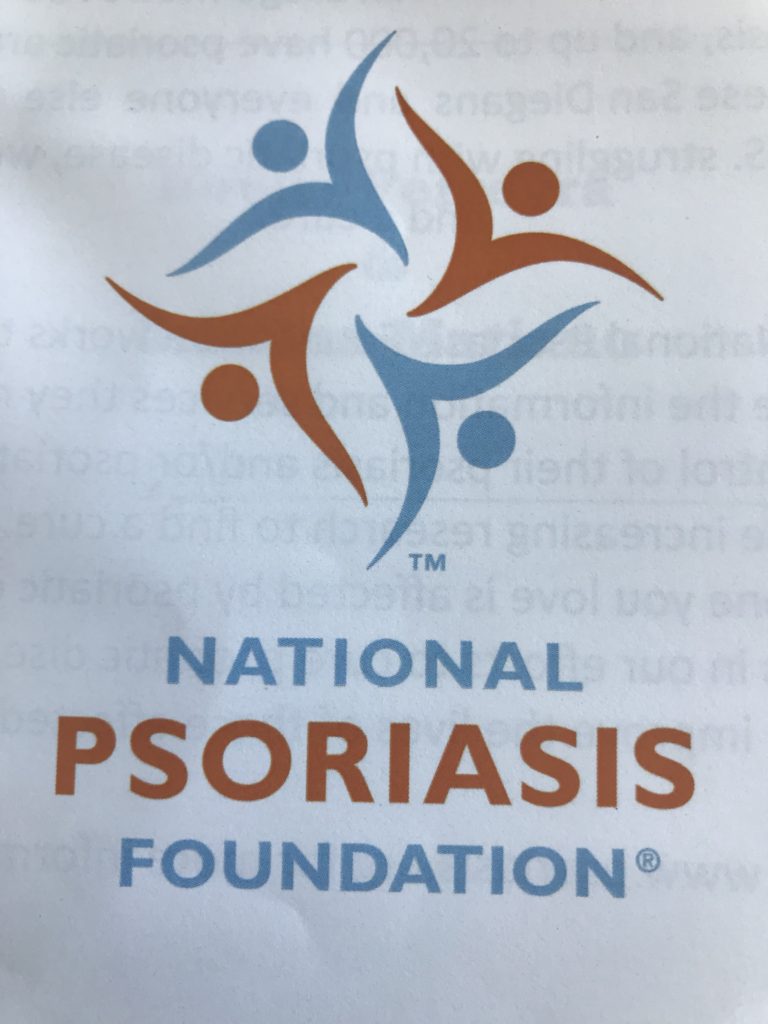 All donations go directly to the National Psoriasis Foundation (NPF). The organization is dedicated to finding a cure for psoriatic disease.