What's good health worth?
For me and approx. 8.3 million American, and about 70,000 San Diegans, the obstacle to living a good healthy and full life is a disease called psoriasis.  The reality is that between 2% and 3% of the world's population has psoriasis and 30% of those also develop psoriatic arthritis.  I'm one of the 30%.
To me, managing my symptoms of psoriasis (PsO) and Psoriatic arthritis (PsA) is very person.   I want to lead a health, full and productive life.  For most people that take good health for granted I say this: GOOD HEALTH IS WORTH A LOT.
Sadly, because the disease can be painful, disabling, uncomfortable, unsightly and embarrassing, most people with it suffer in silence and likely covered up.  For those people, I don't believe this has to the end, but a new beginning.  That is why I am speaking up and out. I want to let people with the disease know that there is a lot of information available to help.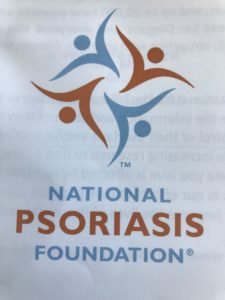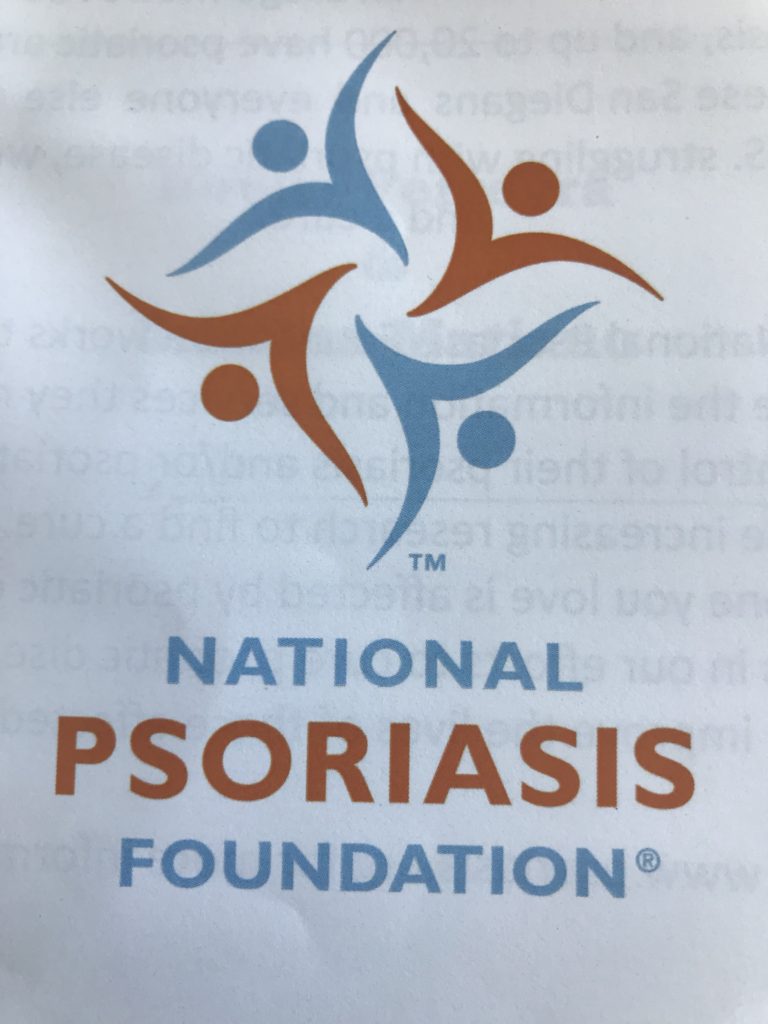 Whether you have the disease yourself, or if you are a friend or family member who wants to help your loved one – a very good place to start is to look up the National Psoriasis Foundation (NPF) online.  www.psoriasis.org
The NPF is lot more than a support group – although it is that too.  NPF is a not-for-profit that works to give people the information and services they need to take control of their psoriasis and/or psoriatic arthritis, while increasing research to find a cure.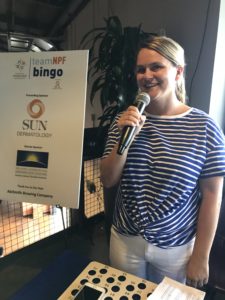 After welcoming remarks from Liz, the Bingo began.
Team NPF BINGO Night In San Diego
Last week, the local San Diego Division of the NPF hosted a fun, interactive and meaningful night of BINGO at the AleSmith Brewing Company.  I thought that BINGO was for old folks but was I in for a surprise.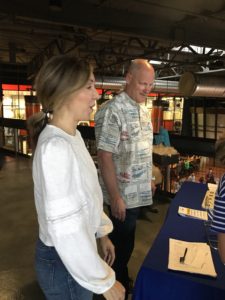 It was clear from the start that this was no ordinary bingo, when we entered the well-organized area containing designated seating at high tables, a silent auction area with interesting and fun items, a choice of a couple of dozen brews, street Mexican food and of course a big wheel with numbered balls.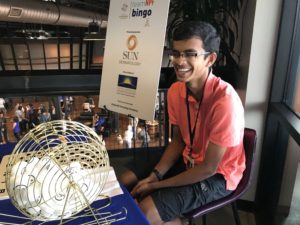 Anju Kumar did a good job calling out the numbers.  He and his mother made heartfelt speeches about how the National Psoriasis Foundation has help them.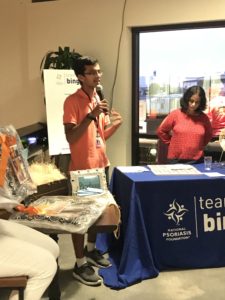 Noelia Ferreyra and Cristina Mariano were the hosts and volunteer committee that were supported by NPF staffers Liz DiGeronimo and Kris Bockmeier.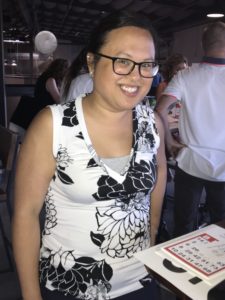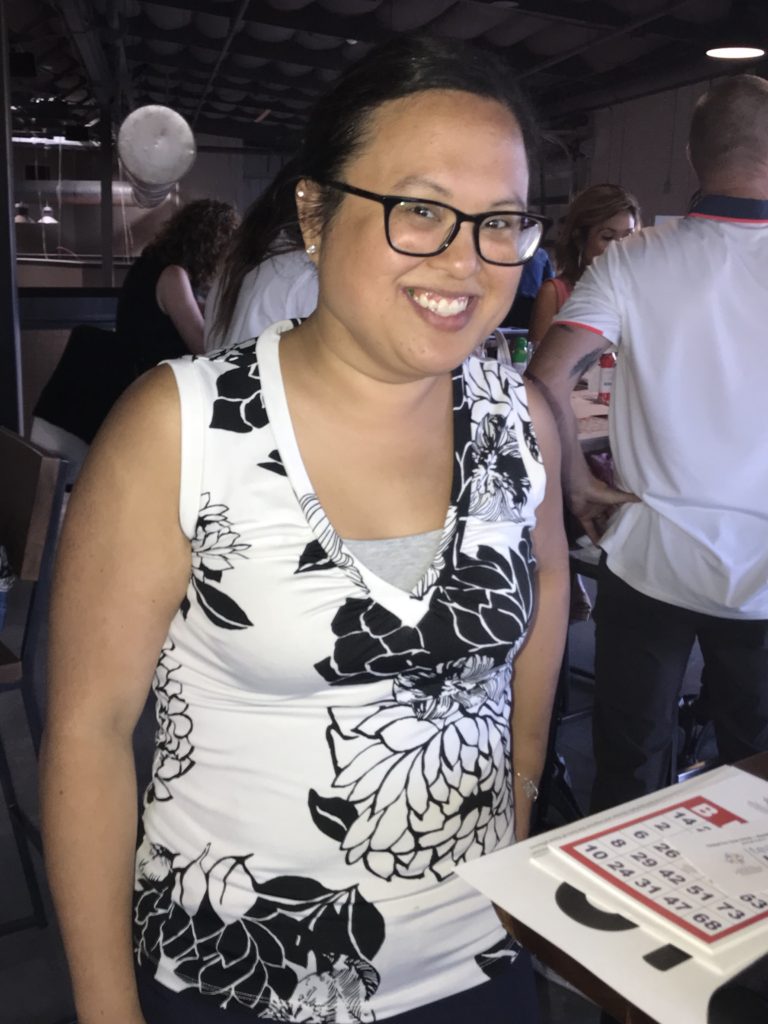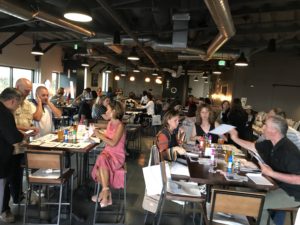 Jeanie and I got into the Bingo part and had fun getting to know and sharing stories with the people at our table.  It was great to meet Alfred and Denise and to hear their stories.  I was impressed that Alfred despite dealing with his own challenges, is a dedicated dad, devoted husband but also an accomplished triathlete.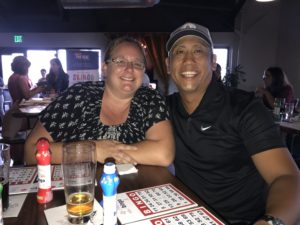 Bobby Sprain drove down from Orange County to attend the event.  We discussed how eliminating certain inflammatory triggering foods, like processed breads, can have a positive health effect.  It was a good reminder for me.  I love bread but it important to be aware of how I am fueling my body and the effects it is having on increasing or reducing inflation.
Kris made sure that everything was running smoothly.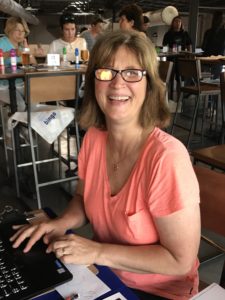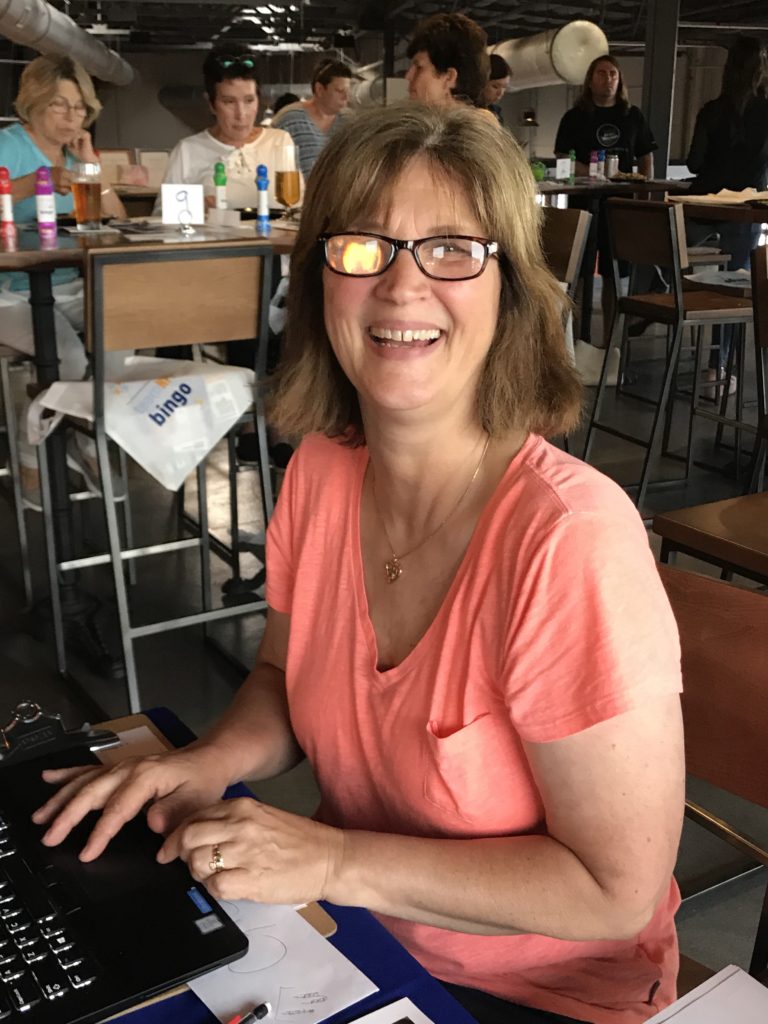 Stephanie G-W was at a table with her family, friends and her beautiful new baby.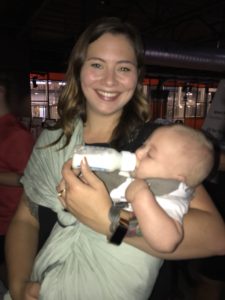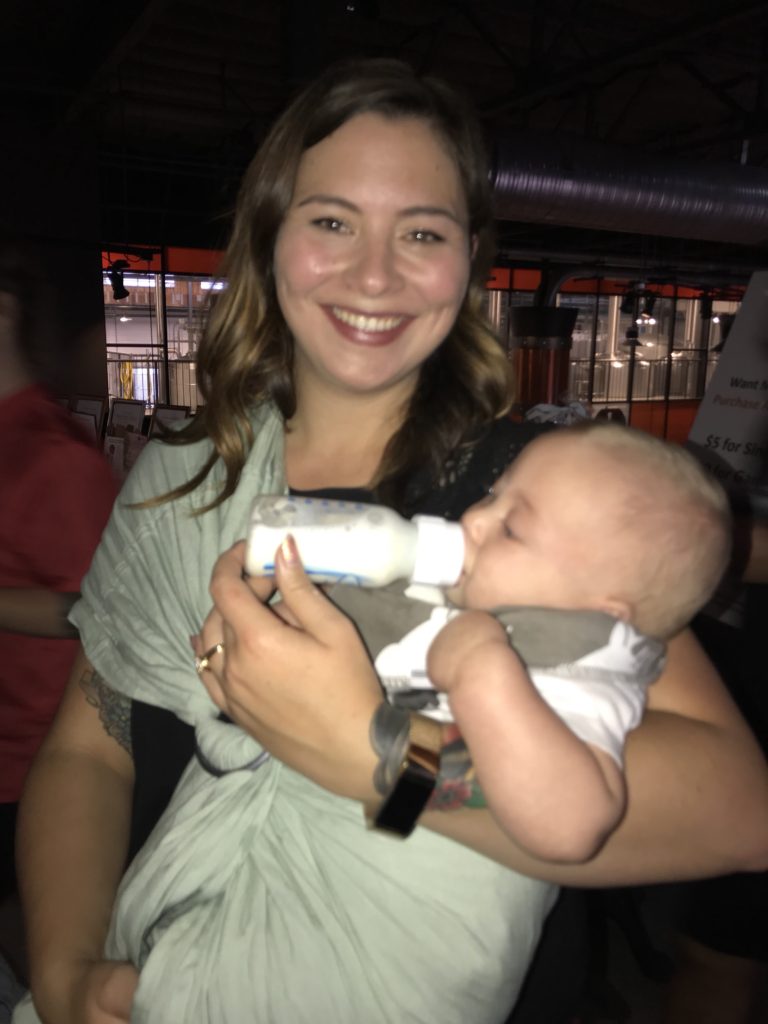 Mark and Dave were enjoying the night and bingo at another table.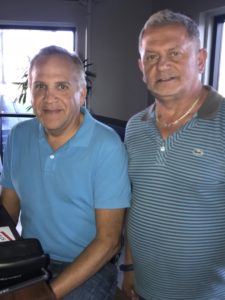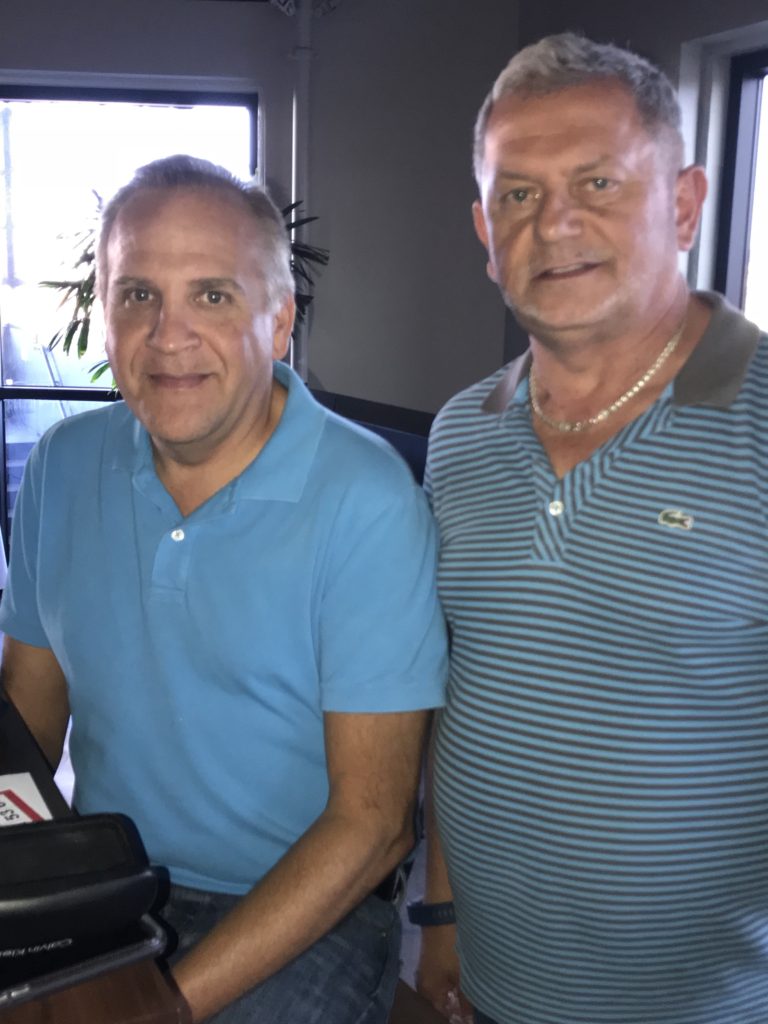 By the end of the evening, Jeanie and I left feeling that we had an enjoyable time. We also were happy to donate to the NPF and support their mission.