It's been 40 years since I moved to the USA from South Africa. I am more American today than South African.  But on a trip to visit family and friends in Cape Town two years ago, I fell in love with the place all over again.  The magnificent beauty of the Cape of Good Hope, with Table Mountain as the centerpiece, Lions Head and the Twelve Apostles running down the spine of the Cape Peninsula to Cape Point.  The color of the ocean is a stunning emerald green.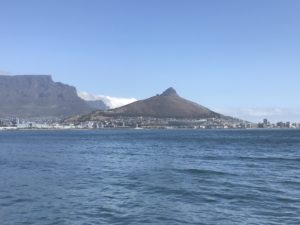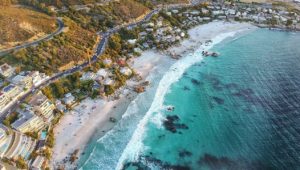 Robben Island
Growing up in Sea Point, I would often walk to school along the beach front and see Robben Island in Table Bay.  At that time, I knew that Robben Island was a prison and didn't ask question about it.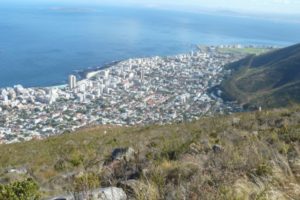 Historical significance
During my trip, Jeanie and I took a tour of Robben Island.  I learn that over 1500 political prisoners were imprisoned on Robben Island. Nelson Mandela spent 18 of his 27 years in prison on the Island.  Ordinary criminals were also imprisoned on Robben Island.  Today it is a museum with former prisoners often leading tours and is also a World Heritage Site.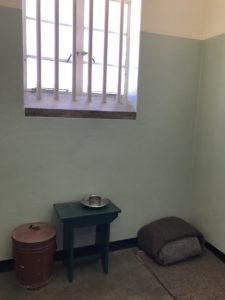 I also learned that Henry Hooper was the first person to swim from Robben Island to the Old Cape Town harbor in 1909.  It took him 7 hours to complete the historic swim.
Personal Significance
While on my recent trip to Cape Town I met Theodore Yach.  I had heard about Theo's swimming accomplishments for many years.  He has over 100 successful Robben Island crossings as well as an English Channel crossing under his belt.  He is a caring, kind, family man and successful businessman.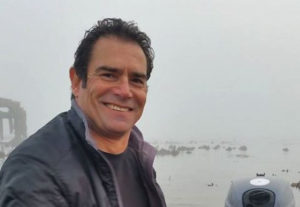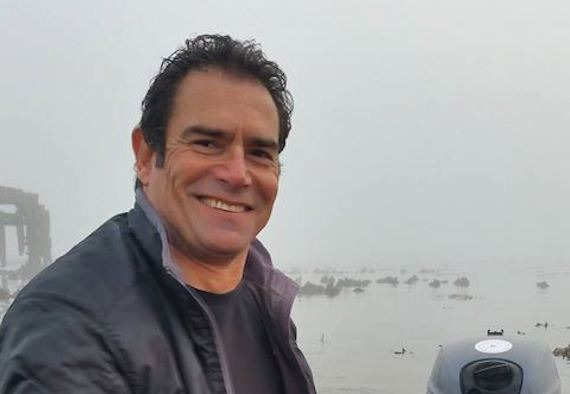 Theo generously gave me a copy of his autobiographical coffee table book called In My Element.  In words and photographs he chronicles his training and preparation for his epic long-distance swims. His book is available on Amazon.
Inspired by Freedom, the Challenge and Making a Difference
I was inspired by the idea of Freedom and Nelson Mandela, as well as Theo's remarkable feats.  Despite not being an avid swimmer, I decided to set a goal of attempting the Robben Island Crossing on my 60th birthday on March 5th, 2019.   I also wanted to make a difference and raise funds and awareness for the National Psoriasis Foundation www.psoriasis.org.  Psoriatic disease affects about 3-4% of the world's population.   I have psoriasis and psoriatic arthritis.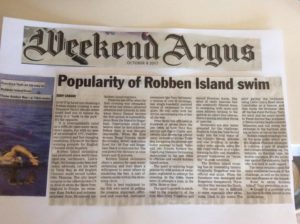 The Robben Island Crossing – What it takes
According to the Cape Long Distance Swimming Association (CLDSA), the Robben Island (RI) crossing is held to the same rules and standards that govern English Channel attempts.  This means that swimmers are permitted to wear a swim suit, goggles and a single swim cap.  No wet suits, neoprene caps, or double swimsuits are allowed.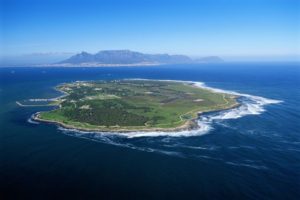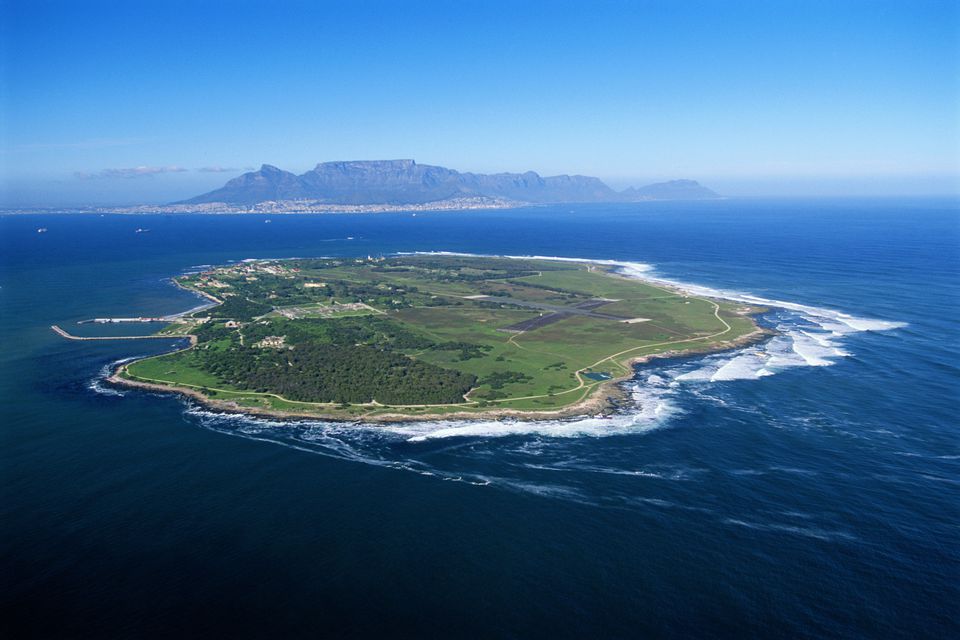 The RI crossing is internationally rated as a difficult open water sea swim and viewed as a training swim for the English Channel.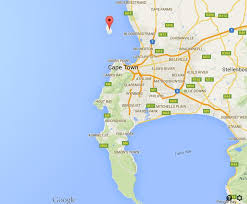 Despite the relatively short distance of the RI crossing, the first sentence on the CLDSA website is the following warning:  "Don't be lured into thinking that a Robben Island Crossing is an easy feat.  Theodore Yach's hundred-odd swims can easily lead one to believe the swim is a 'walk in the park'.  It is exactly the opposite!"
Distance
Swimmers who attempt the RI crossing typically swim from RI to either Blouberg Beach, also known as Big Bay beach (7.5km or 4.5 miles), or Three Anchor Bay (11.5km or 7 miles).   I will know closer to my swim if I have earned the right to attempt the longer distance. It will depend on my training and conditions when I'm in Cape Town.  http://www.cldsa.co.za/swims_and_routes/robben-island
Temperature
The average water temperature in Table Bay is 12C (53.6F). During the summer (January – March), the water temperature can reach 14-16C (57-61F). I'm hoping that this will be the case when I attempt my swim in early March.  The Antarctic is the source of the cold Atlantic current that reaches the coast of South Africa.
Training
I have been training for about a year now. I swim with the Tri Club three days a week in the ocean – year-round without a wetsuit.  You can catch me on Wednesdays at 6:30am at Moonlight Beach, 7am on Friday's at Fletcher Cove and 8am on Sundays at Del Mar.  I'm also a member of the La Jolla Cove Swim Club and swim at La Jolla Cove when I get a chance.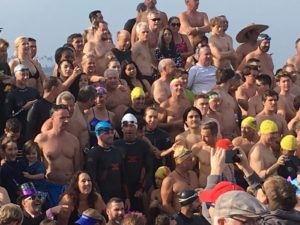 Support My Swim
If you would like to support my swim, check on this link to donate to the National Psoriasis Foundation:  https://npf.donordrive.com/index.cfm?fuseaction=donordrive.personalCampaign&participantID=23792
. For people who make a donation, I will give them a commemorative swim cap that has the USA and SA Flag on opposite sides.