Every day, when the sun goes down at Swami's, people gather to gaze over the wide expanse of the Pacific Ocean to witness the "endless summer" sunset.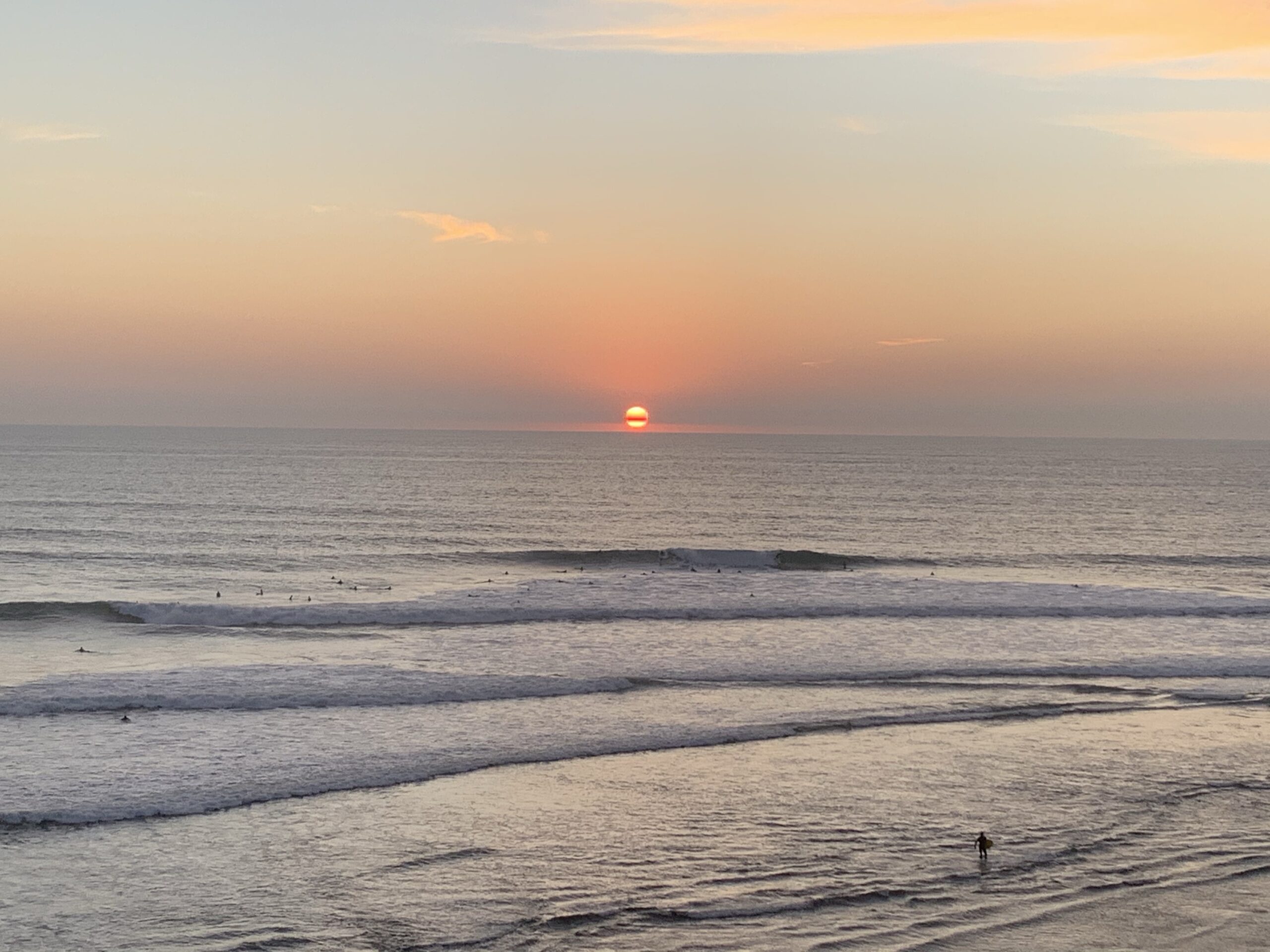 At this time of year, the sun sets right behind the Cardiff Reef surf spot. The winter waves are larger and the throngs of surfers express themselves during their sessions.
Looking south with La Jolla in the distance, the ocean opens up to a view of the lines of swells as the make their way to shore before rising up, crashing and becoming white water. There is an audible rumble when they do.
I wonder if I can do it
About a year ago I thought to myself: I wonder if I can swim from Swami's to La Jolla Cove.
The beach breaks are visible and identifiable from Swami's because the coastline juts out at that point. In the distance La Jolla is clearly visible on most days.
Breaking it all down
If I break down the swim into manageable chunks, it becomes more realistic for me to attempt the long distance swim.
Cardiff State Beach is about 2 miles away. It's also the entry to the San Dieguito lagoon.
Fletcher's Cove in Solana Beach is about another 2 miles further down the coast. It's where I swim every Friday at 7am with a bunch of hardy, fun-loving swimmers.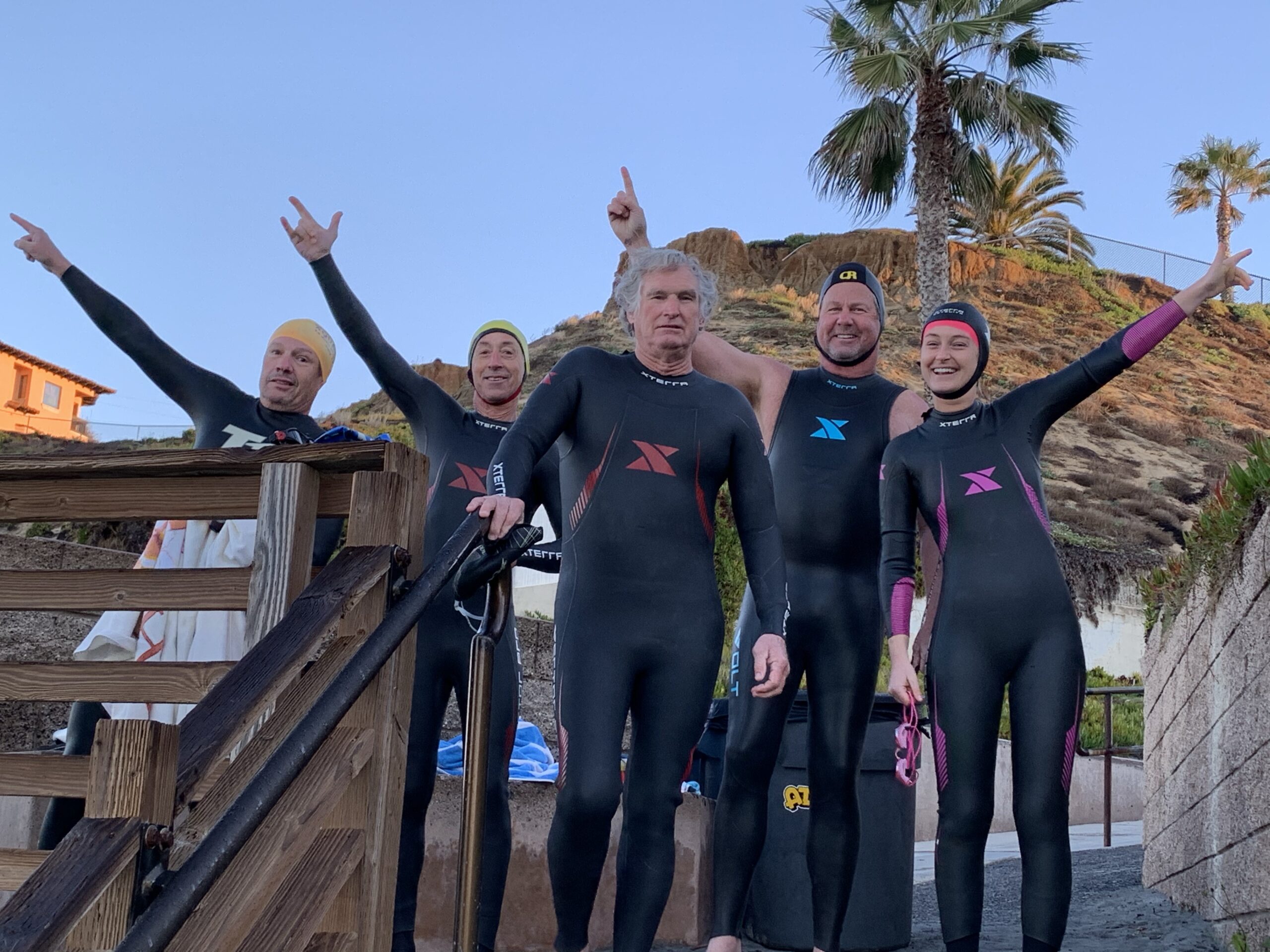 Del Mar beach at 15th street is another 2 miles further south. That's where I swim with the Tri Club of San Diego at 8am on Sunday's.
Torrey Pines State Beach is about three miles further south. The hike in the cliffs above the beach gives one the feeling of being in the original California, with Torrey Pine trees and eroding cliffs.
Blacks Beach is about 3 miles south. An isolated beach requiring a long walk from La Jolla Farms to enjoy the sand and surf. (Also the only nudest beach along the asan Diego coastline).
Scripps Pier is about a mile further south. The gateway to La Jolla Shores is the home of SIO Scripps Institute of Oceanography.
Finally, La Jolla Cove is a mile and a half from the Pier. It is the site of the annual Pier to Cove swim sponsored by the La Jolla Cove Swim Club.
Deep breath So here goes… time to starting ramping up my training for an epic long distance swim along the beautiful coastline of San Diego county – from Cardiff to the Cove.