Growing up with Psoriasis around me
As a child growing up in Cape Town in the 60's and 70's, I noticed psoriasis patches on my grandfather skin.  My late mothers father loomed larger than life and I did not ask any questions.
I saw that my neighbor had large patches of psoriasis covering her legs.  I thought it was unsightly but didn't know what it was or if it was contagious. So, I did not talk about it.
Seeking information
It wasn't until I was diagnosed with psoriasis when I was about 22 years old, that I began looking into my family history to find answers about the disease. I wanted to know, so I could take control of my own health.  About five years ago I joined the National Psoriasis Foundation (NPF) www.psorisis.org, to learn what I can do to help myself and learn from others with a similar condition.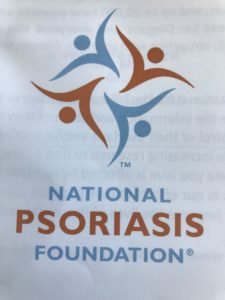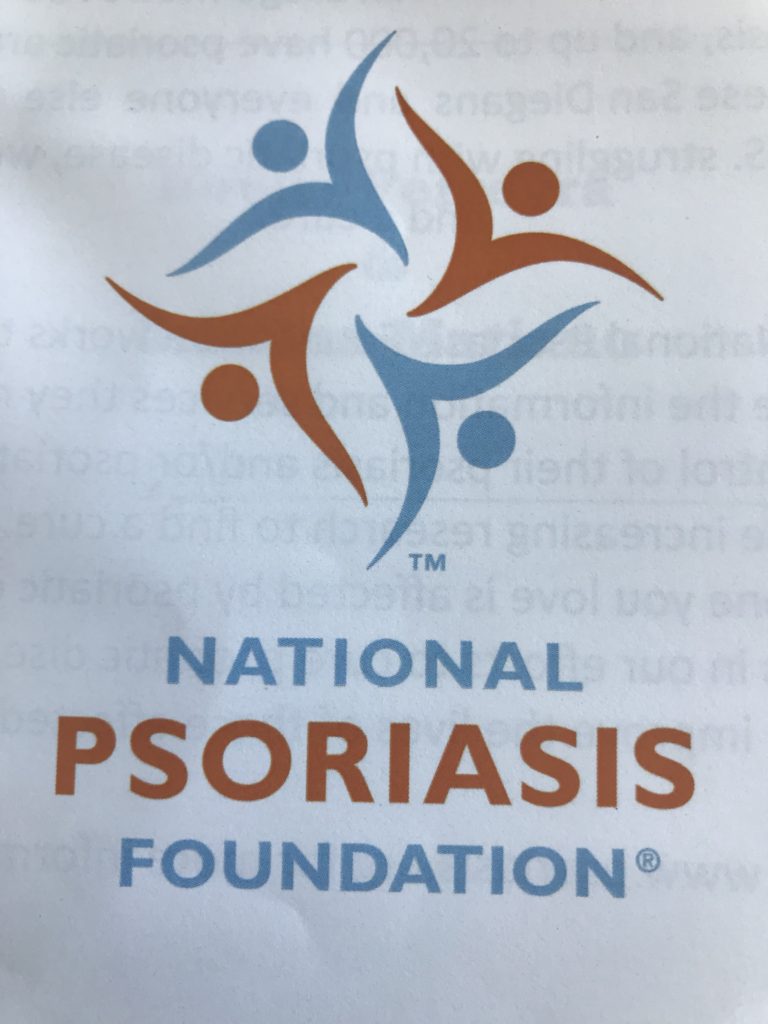 When I decided to "go public" with my disease, I wanted to also raise awareness and funds for the NPF. Psoriasis affects about 4% of the world's population. Since I am going to South Africa to attempt the Robben Island swim, I thought I would contact the South African Psoriasis Association.
Psoriasis in South Africa
The NPF gave me the contact info for the South African Psoriasis Association and Veronica Mitchell, the volunteer coordinator of the not-for-profit organization based in Cape Town.  I reached out to Veronica by phone and email to introduce myself.  I recently interviewed her for this blog.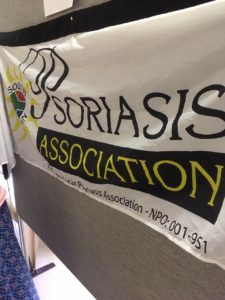 Photo of the South African Psoriasis Association banner displayed at a meeting.
Veronica's involvement stems from the fact that her own son has psoriasis.  It's not uncommon for parents who do not have the disease to become very involved in the cause.   Veronica had just returned from attending a conference in Sweden with the International Federation of Psoriasis Association.
Bi Monthly meeting near the Groote Schuur Hospital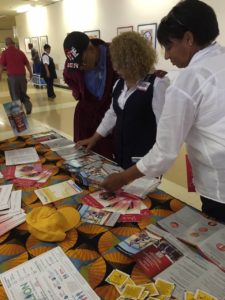 Locally she and her committee organize a meeting once every other month for about 10-30 patients. The meetings are located at the Lung Institute near the Groote Schuur Hospital in Cape Town (where the first ever heart transplant surgery took place).
Judy Wallace is the head nurse of the dermatology ward at Groote Schuur.  She is doing a lot to help people suffering with the disease.  Photo of Judy Wallace and Veronica Mitchell at a SAPS meeting.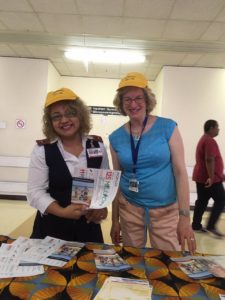 For patients that do not have private health insurance (called Medical Aid), the options for treatment of psoriasis are very limited because of lack of funding.  But the need remains great because most people without Medical aid people of color and the poor.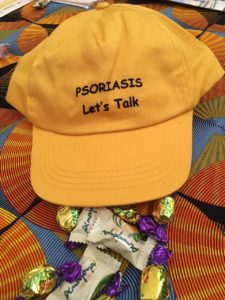 Building a Bridge between the USA and RSA
I told Veronica about my swimming adventure to raise awareness and funds to find a cure for psoriasis and psoriatic arthritis.  I look forward to meeting her and Judy when I get to Cape Town in January 2019.
Credit and Thanks to Stacey Stent for her drawing and message: "Psoriasis is not Contagious"