With only a limited number of days that Jeanie and I are staying in Cape Town, there are only so many good swim days to get in my Robben Island swim before we depart.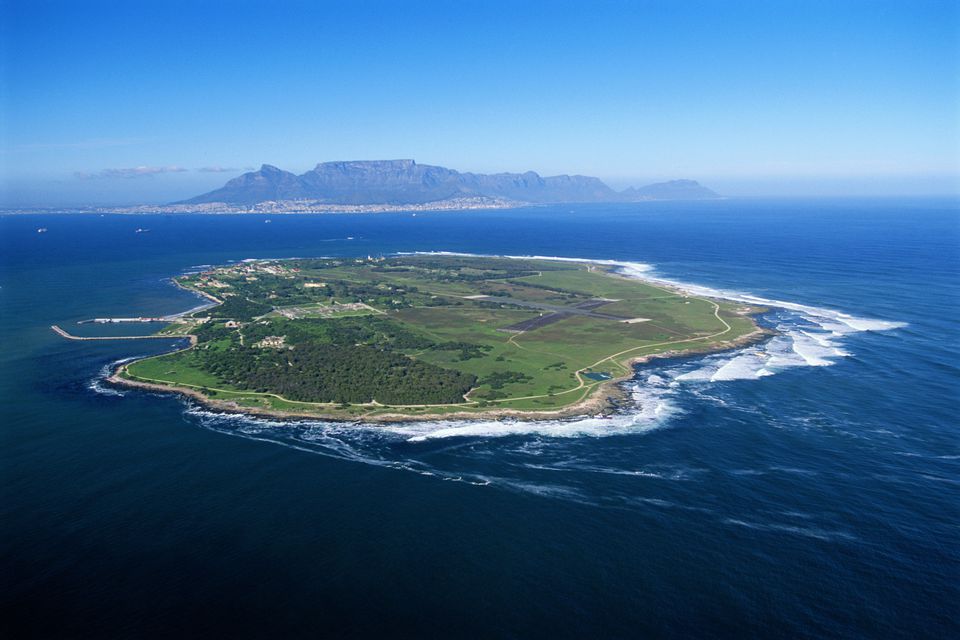 Derrick Fraser, the owner of Big Bay Events and the boat pilot, and I agreed that we would target my Robben Island swim attempt during the work week. This would free up the weekends for him, when he is high demand for other swimmers wishing to make the Robben Island swim attempt.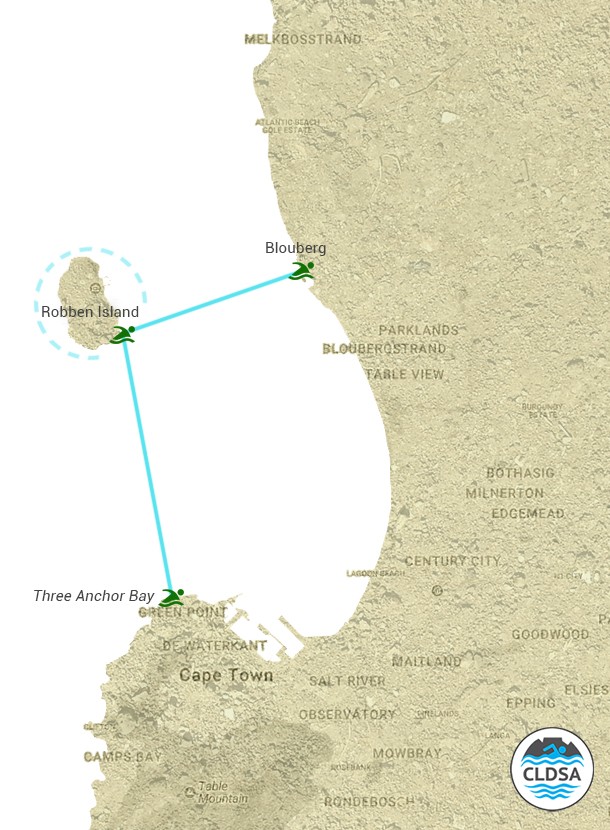 There are three factors to consider when scheduling a Robben Island swim attempt:
Wind – ideally there would be little or none
Sun – ideally it would be a cloudless day, for the sun to "warm my back and shoulders"
Water – ideally the temperature would be 14 degrees C (approx. 58 degrees F) or higher
The weather conditions are highly variable in Cape Town. For instance, the southeasterly wind can blow continuously for days at a time. When it does, the warmer upper water level is stripped away, allowing deep colder water to reach the surface. Then, when the water temperature does reach 14 degrees C, there most likely will be patches of very cold water to contend with during a crossing.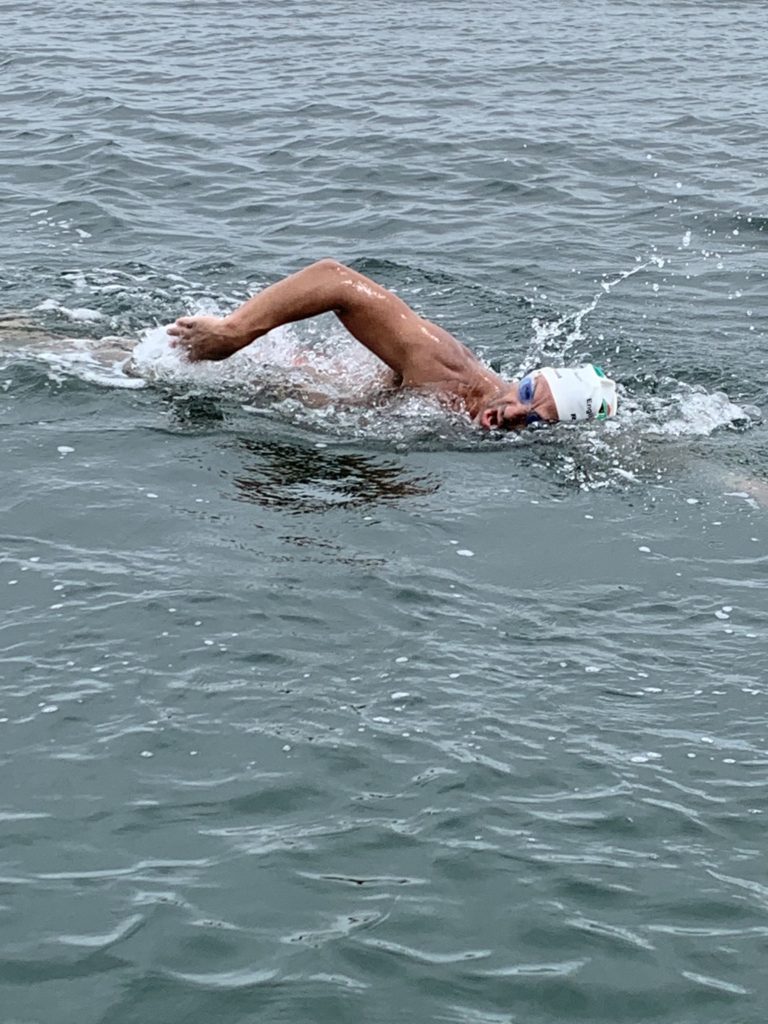 The Robben Island challenge is to swim for approx. 7.5 km (about 4.5 miles) in cold water.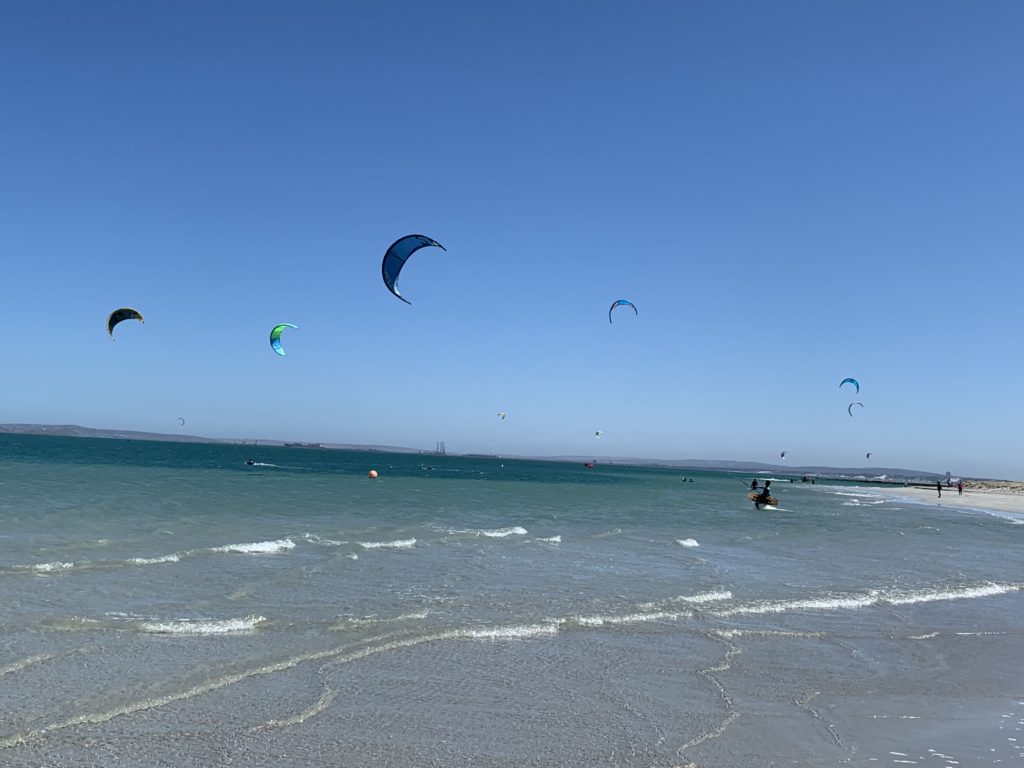 The last time I swam about 5 miles in 58-degree water, I experienced moderate hypothermia. You can read about it by clicking here.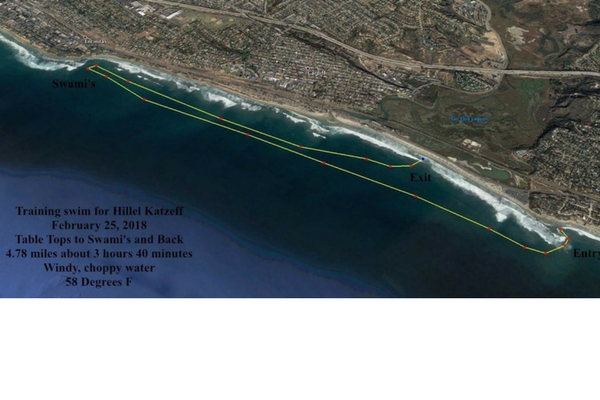 I decided to open the window for my swim on Feb 15th. I received a message from Derrick on Saturday to get ready for a possible swim on Monday the 18th. Then, I received a message from him Sunday night that it was pushed back because the water had not warmed sufficiently.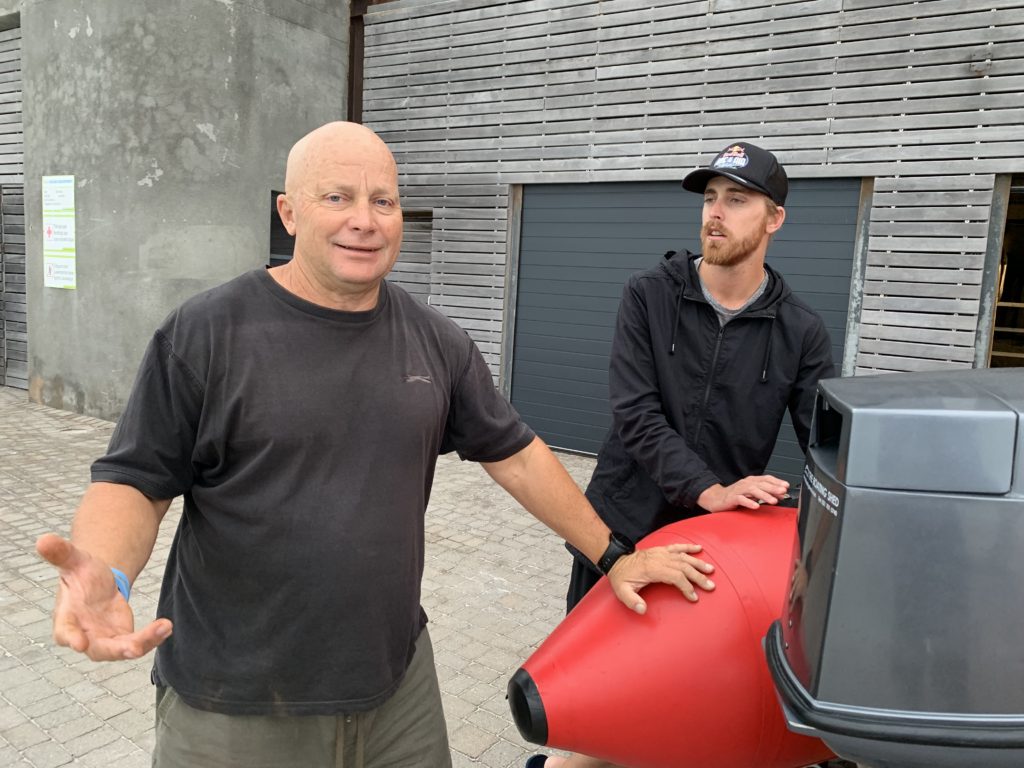 I had a feeling it was going to be postponed because I swam with the Hot Chocolate swim group in Camps Bay on Sunday morning. The water temp was about 11 C (about 52 F). I stayed in the water for close to an hour. When I came out the water, despite a bright hot sunny day, I shook, and it took me about half an hour to feel myself again.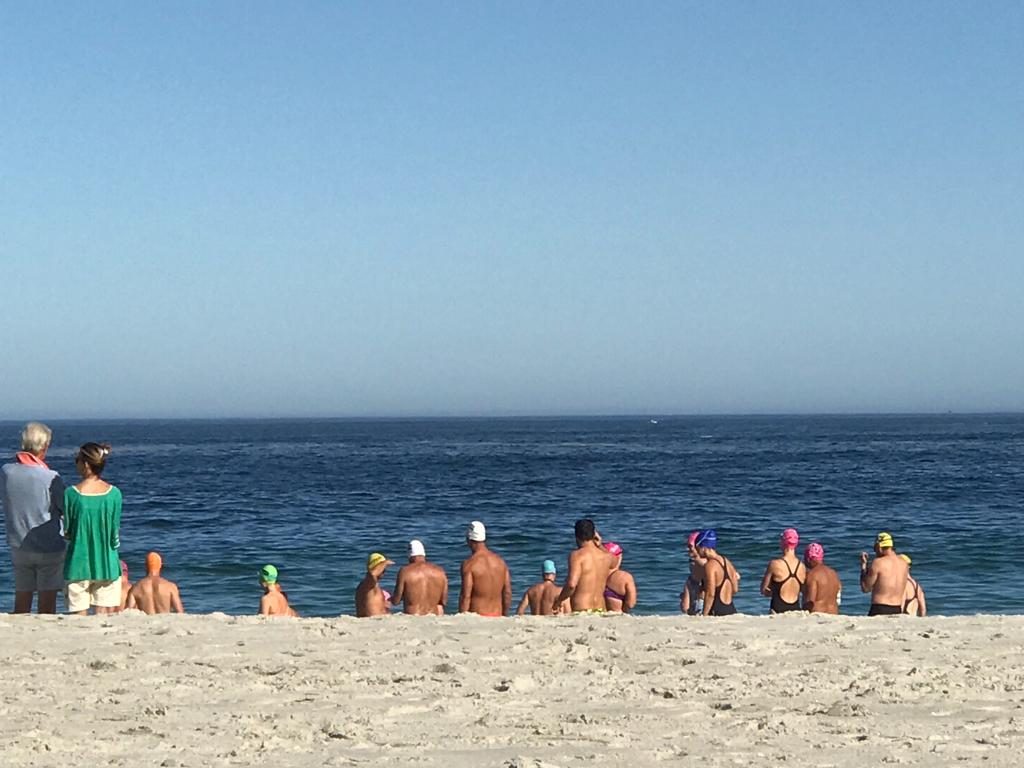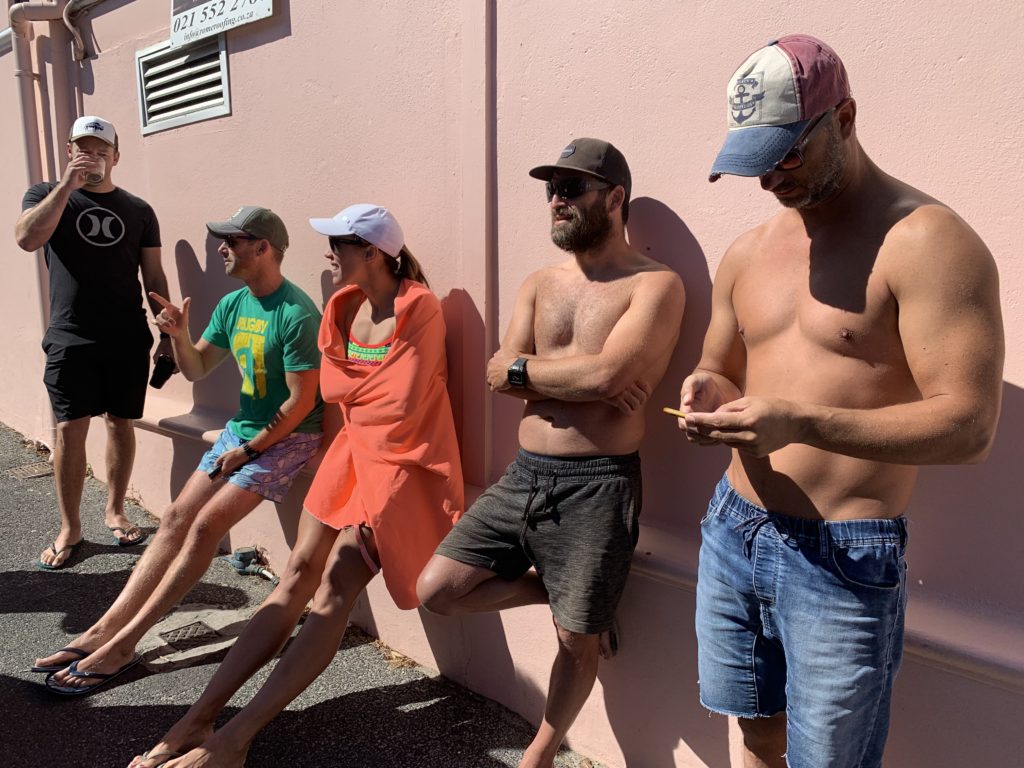 To give me a glimpse of what the weather may be like in a day or two I use several free weather apps, including: WindGuru, Wisuki, WeatherBug and the Weather Channel app on my iPhone.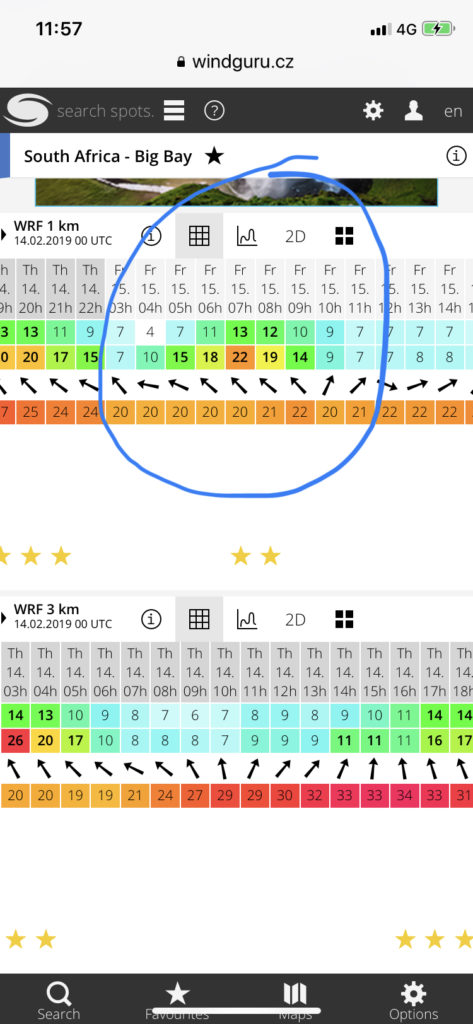 My cousin, Wayne Chaitman, has also been a great at keeping an eye out for me. In addition to Derrick, he will be on the boat while I attempt the crossing. Wayne is an accomplished swimming, having made several Robben Island Crossing and successfully completed the English Channel swim.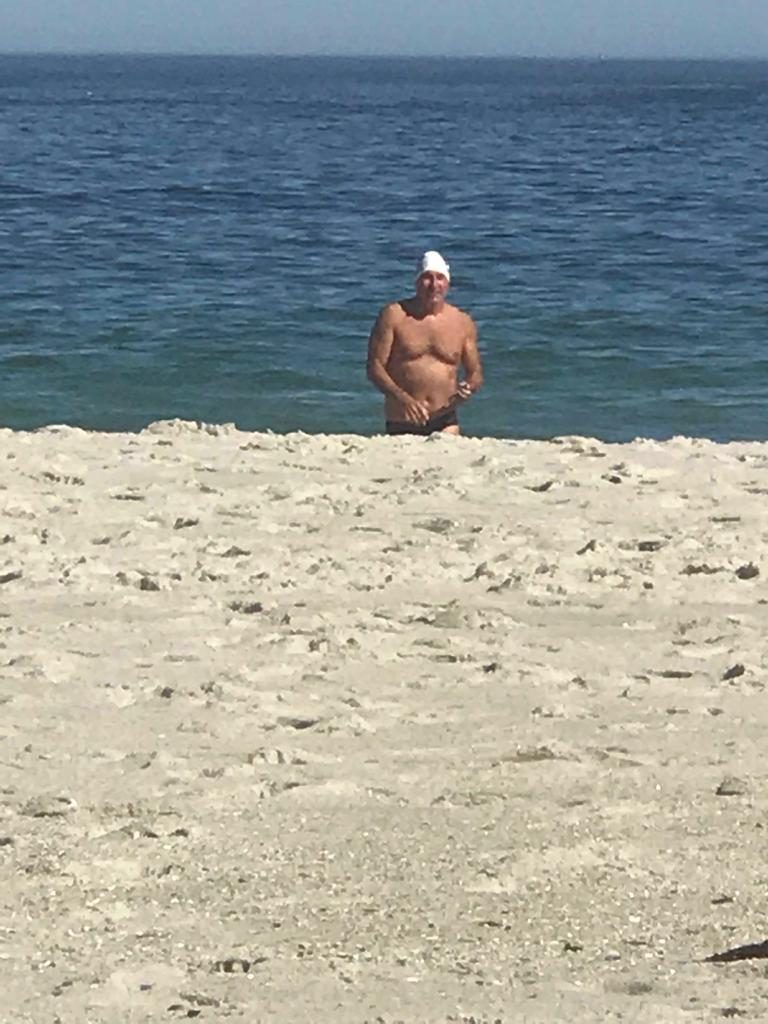 I'm staying focused and swimming just about every day.

But for now – it's the waiting…