With about 10 months to go to my Freedom Swim, I am thinking about my training and what I need to do to accomplish the 6-mile swim from Robben Island to Three Anchor Bay.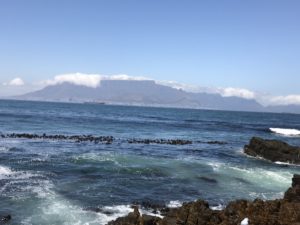 My base training routine is to swim in the ocean with the Tri Club of San Diego 3 times a week. Yoga and pool swimming on three other days, keeping Saturday open to recover and rest. I also swim with the La Jolla Cove Swim Club when there is a club group swim event. I try to swim between 7 and 10 miles a week.
Some people have asked me how they can be part of my Freedom Swim journey and support me. This got me thinking.
Three ways that you can support my Freedom Swim:
1. Come Swim with Me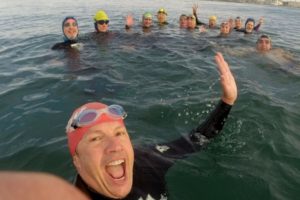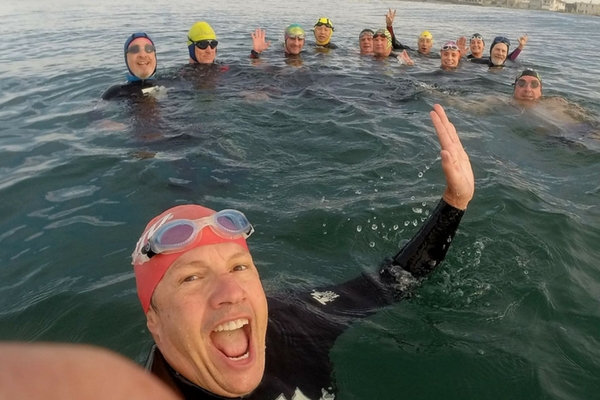 As the ocean temperature warms during the spring, the call of swimming may be on your agenda. You are invited to swim with me and a group of like-minded adventurous individuals that make up the north county Tri Club. You don't need to join or become a member. You just need to show up with your goggles, cap, swimsuit, and wetsuit (if you wear one). You can call me or just show up. The schedule is set, except for a few days a year when it rains (or rained the day before).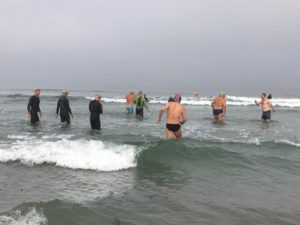 You'll find me:
Wednesday's at 6:30 am at Moonlight Beach in Encinitas, CA (Parking area)
Friday's at 7:00 am at Fletcher's Cove in Solana Beach, CA (Parking Lot)
Sunday's at 8:00 am at Del Mar Beach (PowerHouse Park)
Arrive a few minutes early to get ready and meet people. If you can swim in a pool for 60 minutes you should have no problem with open water swimming.  We are all very supportive to newcomers.
2. Visit South Africa to Enjoy Cape Town and Other Local Destinations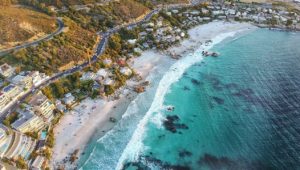 Once in Cape Town, I plan to train at the Pavilion weekday mornings and Clifton 4th Beach on Sundays. Cape Town is a beautiful place to visit with lots to do. It is known for its mountains (hiking) and beaches (surfing, swimming sunbathing etc.). There are magnificent views driving around the Cape Peninsula, including the Cape of Good Hope – a nature reserve at the tip of the peninsula.
The city itself was settled by the Dutch in 1652. Today it is a modern city of about 4 million people. The city is dominated by Table Mountain, a world heritage site. You can take the cable car to the top (or take a morning hike).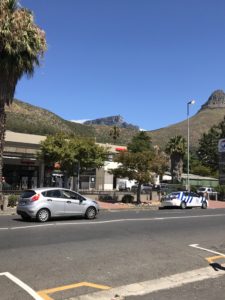 The people are friendly and helpful and are interested in visitors from the United States. South Africa like the USA, is a melting pot, comprised of indigenous Africans from many tribes and many languages, whites of Europe decent and people with Indian roots.
I am starting to research flights and accommodation. Let me know if you are interested, I am happy to share my knowledge and research.
My Freedom Swim is inspired by Nelson Mandela and the idea that all people have the right to be free and live in peace. The swim itself is a major challenge for me because I am relatively new to swimming and even more so to ocean or open water swimming.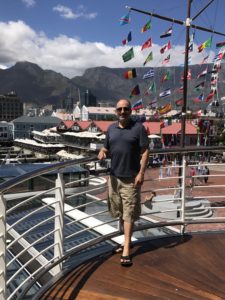 2. Help Find a Cure for Psoriasis and Psoriatic Arthritis – Donate to NPF
Having good health to complete the swim not only requires dedicated training for me, but also overcoming health issues. I was diagnosed with Psoriatic Arthritis (PsA) and Psoriasis (PsO) when I was 24 years old. They are autoimmune diseases with no known cure. Managing my symptoms – joint pain and flaky (overactive) skin) is a daily challenge. Fortunately, there have been recent developments of biological medications that, while very expensive, are major advances in how the disease is treated.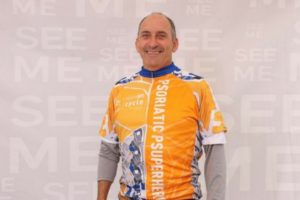 I joined the National Psoriasis Foundation a few years ago, to learn more about what research is being done and to meet others with similar stories to tell. It's a very good organization. The mission is to find a cure. However, it takes educating the public and raising funds. I have been involved in helping to organize fundraising walks and bike rides.
Now I have the opportunity to create my own do-it-yourself event to help educate and raise funds.
My goal is to raise $9,000 for NPF.