After talking to people about various swim groups in Cape Town, I found out there is an active Triathlon Club called the ATC or Atlantic Triathlon Club. I went onto their website atcmultisport.club and called to inquire if I could join for the swimming portion of their workouts. I spoke to Steve Atwell, who said that I was welcome to join them on Friday for their workout. He said that I would need to register online, and I could borrow a brightly colored swim cap at the swim. I did as he requested and registered on their website.

On Friday at 5:45am, I arrived at the Victoria and Alfred Waterfront at the designated meeting spot. We were to swim in the canals that were reserved for the tri club workouts every Friday morning.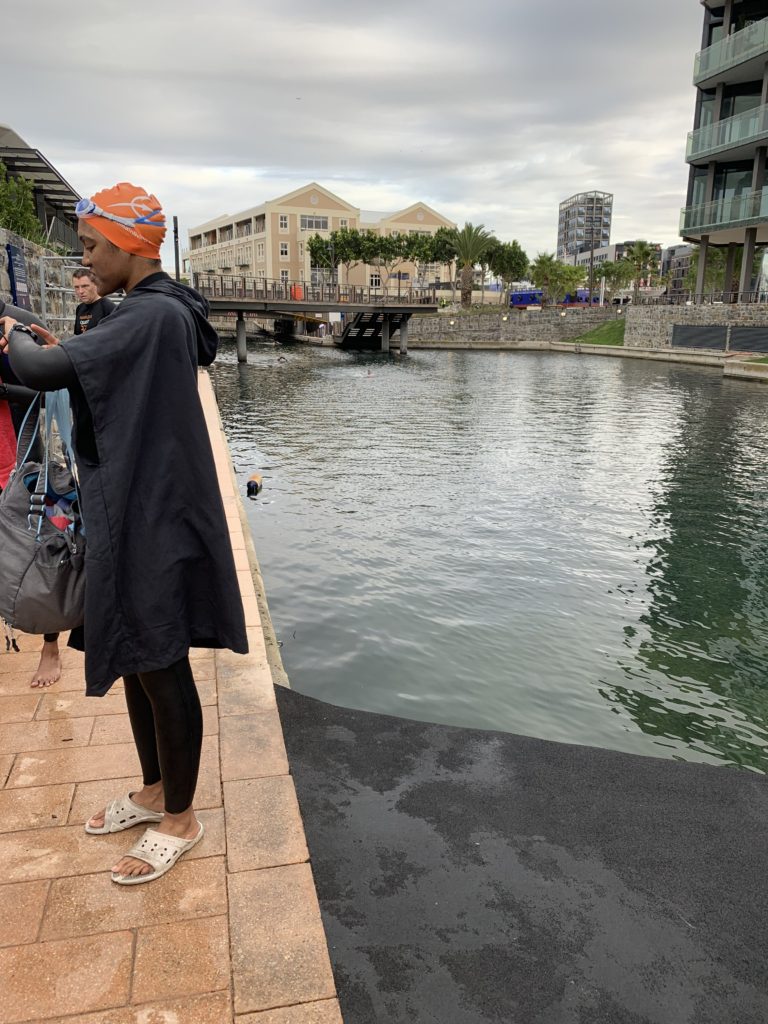 Soon we were in the water that was not very cold and only about 6 feet deep. I was one of only two swimmers without a wetsuit. There were about 40 of use swimmers in the canal. I must have been a sight for someone walking along the bank of the canal. The water was clear, and I swam over a few schools of large fish. The course was to swim along the canal and around an island. I swam around the island twice to make my distance about 1.5 miles.
After the swim the triathletes chatted in groups. I bought a cup of coffee and started chatting to a couple of guys, one of which was a financial planner. I returned the borrowed swim cap and walked to the Waterfront mall area, that was not yet open. I decided to walk around the harbor area and explored the sea wall facing Robben Island. I talked to a security guard for a while, telling him that I was planning on swimming from Robben Island to the mainland. He had never been to Robben Island and seemed amazed that I would even attempt such a thing.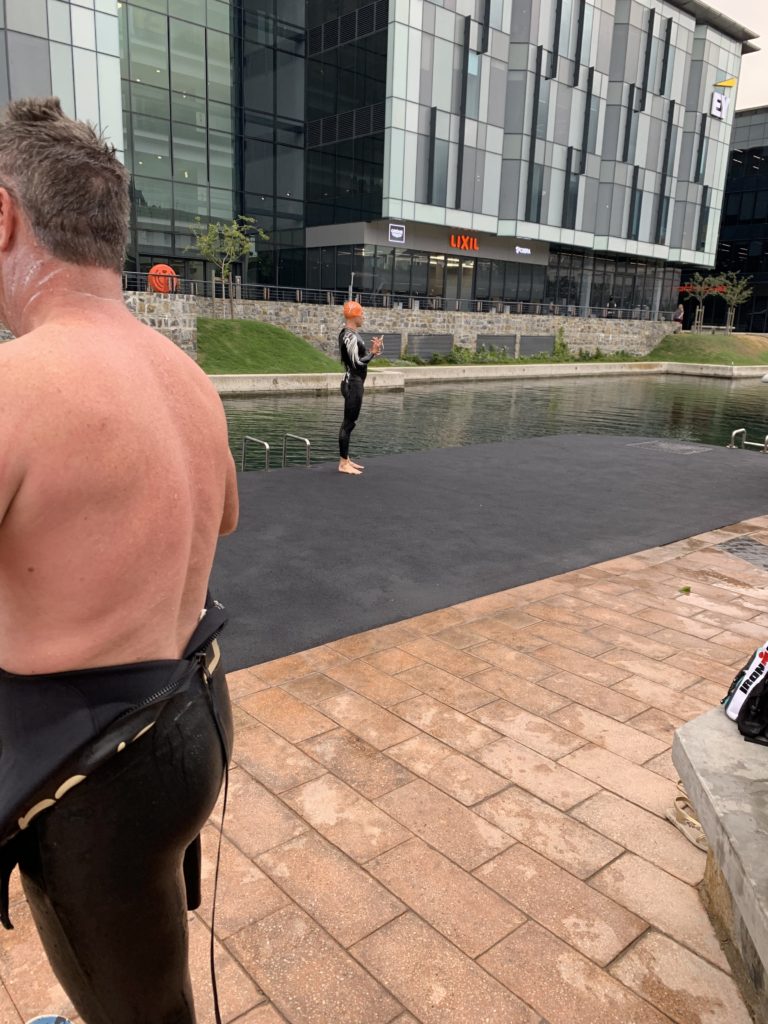 I found a restaurant that had opened and sat down and enjoyed a satisfying breakfast.