Looking towards the future and trying to find inspiration for open water swims in 2021, I have doing some thinking.
My goal was to participate in swims Australia, New Zealand or South Africa in January of 2021, but the ongoing pandemic has made this all but impossible. The global pandemic has changed the way people travel and many scheduled swims have been postponed.
To find inspiration, I read Lynne Cox's book Swimming to Antarctica. It's a wonderful retelling of her many open water swims around the world that culminated in the Baring Straits swim that was a meaningful addition and footnote during the end of the Cold War era between the USA and the Soviet Union.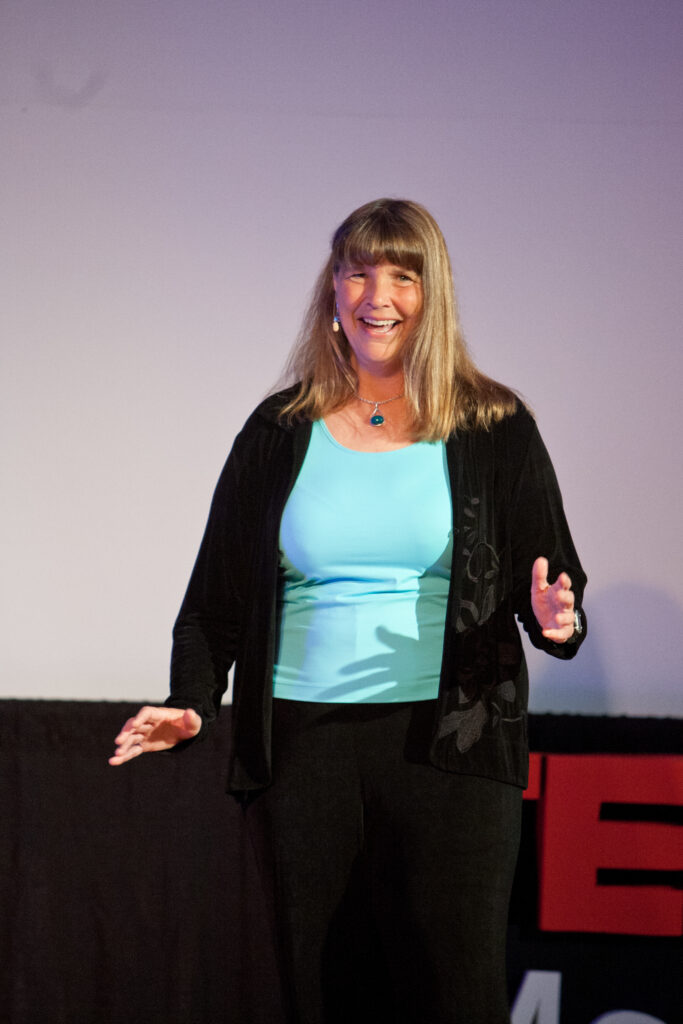 To make this swim happen, Lynne focused on this goal by focusing on things that were in her control. She prepared for swimming in very cold water by swimming in Iceland, Alaska, Chile and other exotic locations. All while making persistent and numerous efforts to get permission from the Soviet Union and rally support at home. This effort took years.
So, as I sit here at my desk in Cardiff-by-the-sea looking out the window at a winter rainstorm, I am planning for future swims overseas, I am starting to focus on swims that are in my control (Covid permitting).
Some ideas for 2021 swims in San Diego
My goal is to continue to swim regularly (4-6 days a week) in San Diego, and plan for local swims, while dreaming of a return to challenge myself again the Robben Island crossing next year.
I recently spoke with Dan Simonelli, my coach who helped me train for my Cardiff to Cove swim. He has created an 11-mile Around-Coronado Swim starting in Glorietta Bay, going under the iconic Coronado Bay Bridge, out into the ocean before ending on the beach near the Hotel Del Coronado.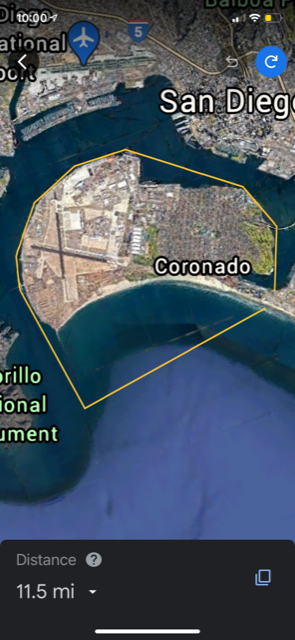 My north county swim group has a regular swims on Wednesday's at Moonlight Beach in Encinitas, Friday's at Fletcher's Cove in Solana Beach and Sunday's near 15th Street in Del Mar. I've been swimming with this group since I began open water swimming about 5 years ago.
I had the idea of creating a one-time swim this coming summer for the "Wednesday Swim Group" – on a designated Sunday (perhaps on Sunday 4th of July 2021), those in the group that would be willing to swim 2 miles, would start at 8 am at Del Mar and head north to Fletcher's Cove. Those that would be willing to swim about 4 miles, would start swimming south from Moonlight Beach at 7am. We'd all meet up at about 9am at Fletcher's Cove to celebrate – probably with masks and socially distanced.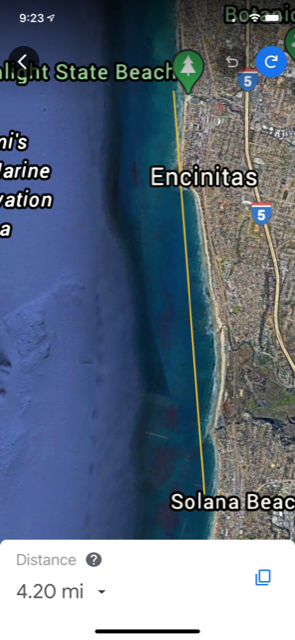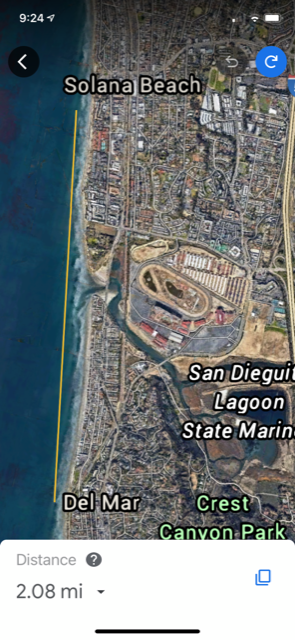 Here's to 2021 and all the potential it holds.